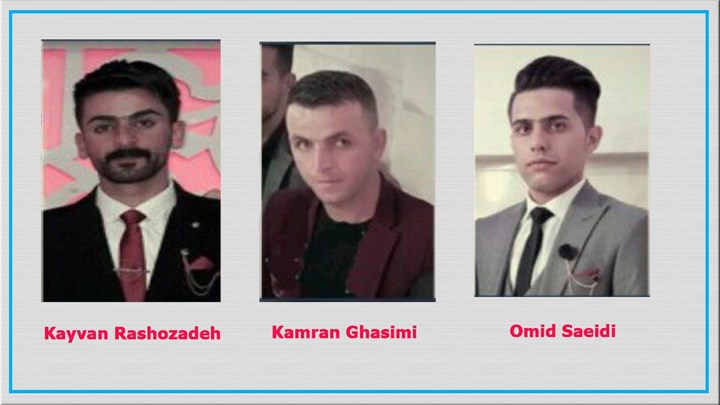 Henagw : 5 Kurdish citizens from Urmia of West Azerbaijan province in Iranian Kurdistan who were detained last year and held in the central prison of this city, have been sentenced to prison by the judiciary of the Islamic Republic of Iran.
According to a report received by Hengaw Human Rights Organization, during the past few days, 5 Kurdish citizens from Urmia , identified as Keyvan Rashuzadeh, Kamran Ghasemi, Omid Saeedi, Abdolaziz Mohammadpour and Naib (Massoud) Hajipour, each have been sentenced to 5 years in prison by the Second Branch of the Iranian Islamic Revolutionary Court of Urmia on charges of acting against national security through Membership in the Komala Party of Kurdistan .
The trial of these five Kurdish citizens was held in later November 2020 , headed by Judge Sheikhlou, and they have been officially notified of the sentences issued for them in Urmia Central Prison in recent days.
These 5 Kurdish citizens were detained by Iranian intelligence forces in Urmia on Tuesday, October 8, 2019, and were transferred to this city's central prison after a month of interrogation.
Currently, Keyvan Rashuzadeh, Kamran Ghasemi and Omid Saeedi are being held in the youth ward, Abdolaziz Mohammadpour in dormitory number 3 and Naib Hajipour in dormitory 1-2 of Urmia Central Prison.