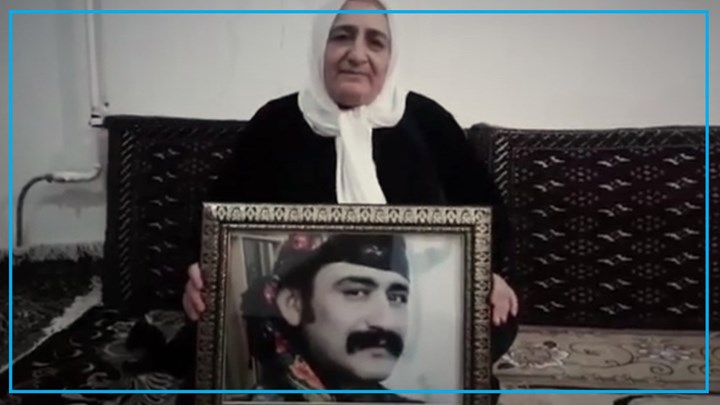 Hangaw: An elderly Kurdish woman from Dehgolan district of Kurdistan province in Iranian Kurdistan , who was detained in late March 2020 , has been sentenced to 6 years in prison by the judiciary of the Islamic Republic of Iran on charges of collaborating with Kurdish parties.
According to a report received by Hengaw Human Rights Organization, 58-year-old Zeinab Ismaili, a member of the Mothers of Peace, was tried in absentia by a court of first instance to 5 years in prison on charges of membership in the Kurdistan Workers' Party (PKK) and 1 year on charges of propaganda against the regime.
The verdict was issued while the court summons was notified to them via mobile phone, but due to the illegal recording of her mobile phone, she was not informed of this notification and the court issued the verdict in absentia.
According to an informed source, the family of Mother Zeinab, after being informed of the verdict, filed a petition with the introduction of a lawyer, and on Saturday, November 21, 2020, their court hearing was held in the First Branch of the Revolutionary Court in Sanandaj, headed by Judge Saeedi.
Zeinab Ismaili was detained by the Iranian intelligence service in Dehgolan on Thursday, March 26, and was temporarily released on a bail after on month of detention.
She is the mother of "Mohammad Amin Amiri", who lost his life in the ranks of the People's Defense Units ( YPG) in the city of Kobani during ISIS war in 2014 .
Mothers of Peace (Reconciliation) is a group of mothers of martyrs and executed kurdish citizens , close to the Kurdistan Workers' Party ( PKK) who have stated that their goal is to help bring peace.