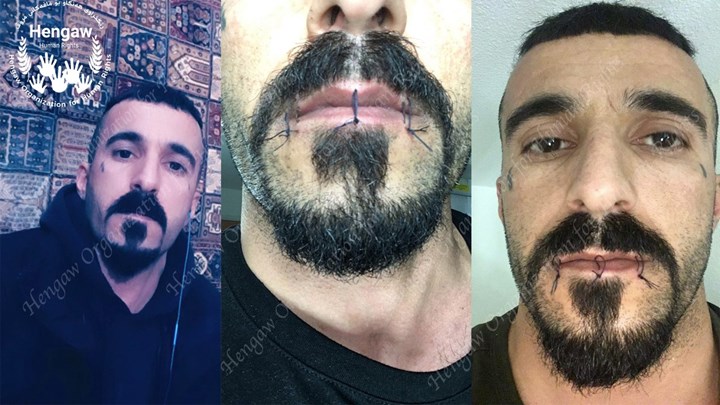 hengaw: A young Kurdish from Ilam, who has been denied a request for Refuge from the Swedish immigration office, faces the possibility of deportation to Iran, he has been sewing his lips for six days.

Jamal Khorani, a 34-year-old from Eyvan county in Ilam, has been sewing his lips since Monday, March 4, to protest against his appeal for refuge in "Jönköping city", Sweden and his probable deportation to Iran.

Jamal Khorani, who has been applied for refuge four years ago with the political support of the Komala party, told Hengaw, "during the past six days, I have been sewing my lips and I do not drink water and don't eat food".

"During these six days nobody came to me and nobody had addressed my problems". Jamal told.

According to Hengaw statistics, during in recent years, several Kurdish political activists have been deported to Iran by European countries, one of them has lost his life under torture and several people have been sentenced to jail and their fate is unknown.

Accordingly, Hengaw Organization for Human Rights, condemning this action by the Swedish government and calls on all activists and human rights institutions to use their full powers to prevent the deportation of this activist to Iran.