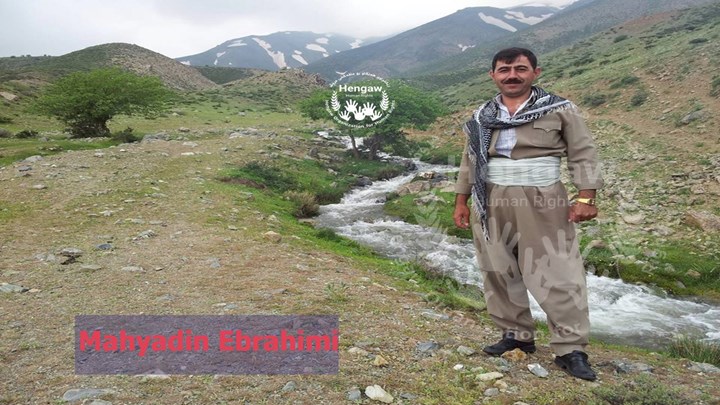 Hengaw : Mohyeddin Ebrahimi was sentenced to death from political prisoners detained in the central prison of Urmia.

Based on Human Rights Report of Hengaw, The Second Branch of the Revolutionary Court of Urmia condemned Mohiuddin Ebrahimi to death on charges of membership in the Democratic Party of Iran's Kurdistan.

The verdict was issued on August 20, 2018, and was officially announced to him on Saturday.

According to an informed source, this political prisoner was denied the right to a lawyer.

The prisoner was targeted on November 4, 2017 while doing Kolbari, by firing squadrons at the "Bemzarata" checkpoint in Oshnovia, and wounded severely. Then he was arrested and has been kept at the Urmia Intelligence forces prison and Central Prison of Urmia since then.

Mohyeddin Ebrahimi 40, and resident of "Alkawi"village of Oshnavieh (Sheno), is married and also In 2010, he was arrested by Iranian security forces and imprisoned for 14 months.

His brother, Nour Al-Din Ibrahimi, was also shot dead by Iranian security forces in April 2016 while doing Kolbari .