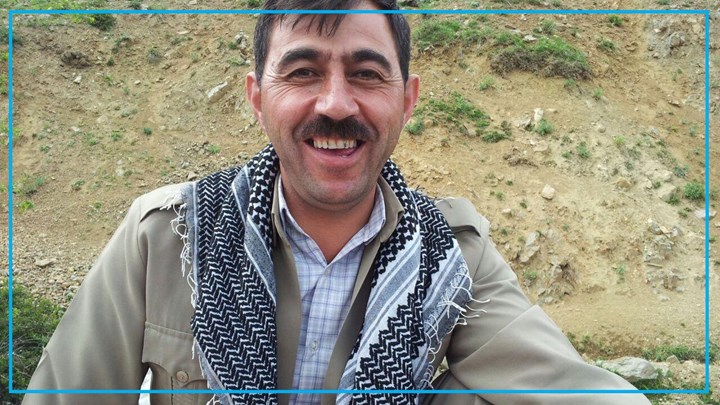 Hengaw: The Supreme Court confirmed the execution of the Kurdish political prisoner Mahyeddin Ebrahimi who is detained in Urmia central prison.
According to the report received by Hengaw Human Rights Organization, during the past few days, the execution sentence of Mahyeddin Ebrahimi, a political prisoner from Oshnavieh, West-Azerbaijan Province, was confirmed by the Supreme Court and was referred to his hometown court to be carried on.
Mahyeddin Ebrahimi was sentenced to death on January 18, 2020, for the second time by the second branch of Enghelab court presided over by Judge "Sheykhlou". He was accused of "fornication and membership in the Democratic Party of Iranian Kurdistan". He received the execution sentence notification at the same day.
Mahyaddin Ebrahimi aged 42, is from "Alkawi" village in Oshnavieh. On November 4, 2017, he was shot by IRGC forces in "Bimzarata" headquarters in Oshnavieh, got severely injured and was arrested immediately. He was sentenced to death for the first time on August 2018, by the second branch of Enghelab court in Urmia for "cooperating with the Democratic Party of Iranian Kurdistan and being a member".
Mahyeddin Ebrahimi who is married and has a handicapped child, was arrested and imprisoned by security forces of Iran once before for 14 months in 2010.