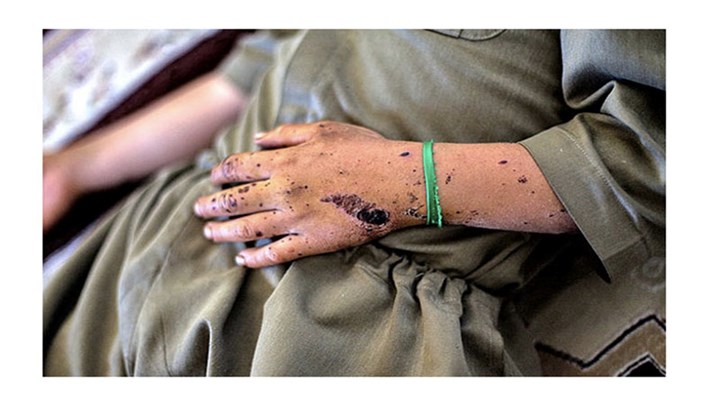 Hengaw Organisation for Human Rights on the occasion of the 4th of April, the International Day of "Mine Risk Consciousness" issued a statistical report of mine victims in Kurdistan in 1397 (solar year).
During the 1397 year (solar year ), at least 55 people were victimised for the land-mine explosion and landmine stayed for 8-year war in Iran and Iraq at the Kurdistan borders.
Out of a total of 55 victims, 15 were killed and 40 were injured and violated. Two of the dead and one injured were not Kurdish citizens.
Three of the victim were women and three were also children, one of whom lost his life.
Separation of victims by province:
During the past year, most of the mine victims have been registered on the borders of the Kurdistan province (Sanandaj), of which there are 24, and seven of them have lost their lives.
- Kurdistan (Sanandaj): 24 victims (7 killed and 17 injured) equivalent to 44% of all victims.
- Kermanshah: 10 victims (3 killed and 7 injured) equivalent to 44% of all victims.
- West Azerbaijan: 4 victims (4 injured) equivalent to 7% of all victims.
Separation of mine victims in terms of social class:
During the past year, most mine victims have been working-class as 31 Kolbars, Drivers, shepherds and workers.
- Worker: 31 cases (5 killed and 26 injured) equivalent 56% of all victims.
- Military: 11 cases (3 killed and 8 injured ) equivalent to 20% of all victims.
- Civilian Citizen: 13 (7 killed and 6 injured) equivalent to 24% of all victims.
Two landmines for each Kurdish citizen
Various statistics show the number of mines planted in five western provinces of Iran (West Azerbaijan, Kurdistan, Kermanshah, Ilam and Khuzestan) from 16 to more than 20 million, planted in an area of ​​about four million and two hundred thousand hectares, most of these mines were planted in Kurdistan and on average, there are two landmines for each Kurdish citizen.
The Hengaw's sources stressed that during the past 3 years the government's ruling was aimed at planting new mines for the Kurdish opposition parties on the Kurdistan borders, and this is the highest number of mines in Kurdistan province, and the city of Marivan 7 people lost their lives in this city, this is the reality.