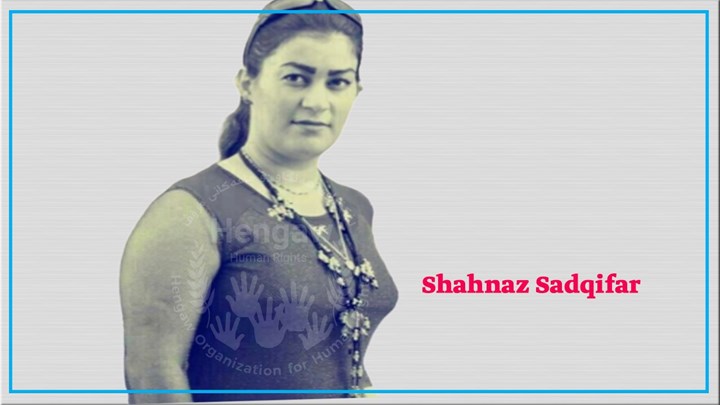 Hengaw: The 15 years imprisonment sentence of Shahnaz Sadeghifar, a female Kurdish political prisoner imprisoned in Urmia Central Prison, has been reduced by the Court of Appeals.
According to a report received by Hengaw Human Rights Organization, on Saturday, February 20, 2021 , Shahnaz Sadeghifar, a political prisoner detained in Urmia Central Prison, was tried electronically by second Branch of the Urmia Court and sentenced to 5 years and one day in prison.
According to an informed source, this sentence was issued on the charge of "membership in the Free Party of Kurdistan (Pak)" and was officially notified to her today, Monday, February 22, 2021 , by the officials of Urmia Prison.
Shahnaz Sadeghifar (Berivan) had previously been a member of the Kurdistan Freedom Party for three years, and returned to Iranian Kurdistan in September 2019 with her 17-year-old daughter, identified as Ainaz Zare, after being separated from the party,which both were arrested.
She was finally tried by the Second Branch of the Iranian Islamic Revolutionary Court in Urmia , headed by Judge Sheikhlou, on Tuesday, July 21, 2020 , and sentenced to six years in prison on charges of "membership in the Kurdistan Freedom Party (Pak)." She was also denied the right to access a lawyer during the trial.
Ainaz Zare was also sentenced by the First Branch of the Urmia Criminal Court for Children and Adolescents to 5 years in prison, but this sentence was reduced to one year after protesting, and finally on Thursday, November 26, 2020, after 15 months She was released from prison.