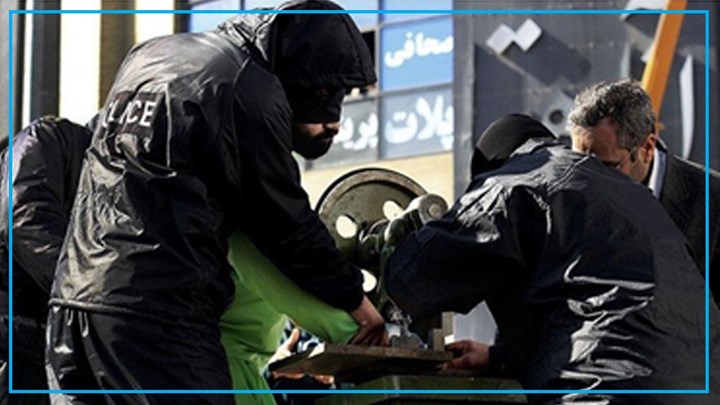 Hengaw: Four accused prisoners from Urmia, West Azarbaijan, and Sarpol Zahab, Kermanshah Province, were sentenced to finger amputation by Urmia juvenile court. The amputation sentence of two of the prisoners have been confirmed by the Supreme Court and one other amputation sentence has been rejected.
According to the report received by Hengaw Organization for Human Rights, during the past few days the right hand finger amputation sentence of two prisoners from Sarpol Zahab who live in Karaj named Mehrdad Teimouri, 30, and Shahab Teimouri, 35, have ben confirmed by the Supreme Court.
These two citizens along with another citizen named Iraj Khatibi were arrested on Thursday, December 6, 2018, for theft charge in Malard, Karaj. They were sentenced to finger amputation on January 24, 2019, by the first branch of Criminal Court in Urmia due to theft charges.
Last March the 24th branch of the Supreme Court confirmed Mehrdad Teimouri and Shahab Teimouri's finger amputation sentence and rejected Ebrahim Khatibi's amputation sentence beacause his accusation was not severe enough for Hadd penalty.
On the other side a citizen from Urmia named Arash AliAkbari received finger amputation sentence for 16 theft cases by the second branch of Criminal Court.
Arash AliAkbari was born April 13, 1988. He is married and has a child. He was arrested for theft charge on September 2019 and was sentenced to right hand finger amputation this August.
This detainee didn't have the right to have a lawyer during his trial. His case has been sent to Supreme Court for further investigation after his protest against the issued verdict.