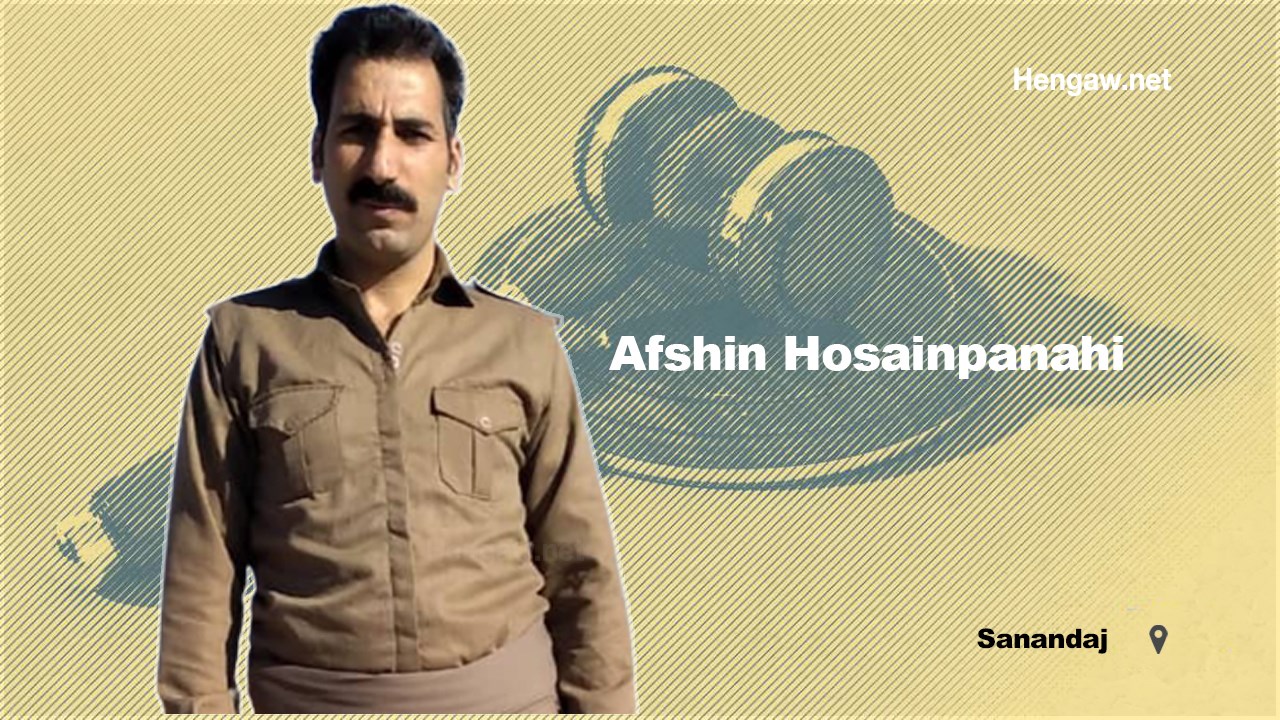 Hengaw: Wednesday, May 18, 2021

Afshin Hossein Panahi, a former political prisoner and Ramin Hossein Panahi's brother, an executed prisoner, was recently sentenced in absentia to one year in prison by branch one of the Sanandaj Revolutionary Court, headed by Judge "Saeedi".

According to an informed source, the court issued the verdict in absentia on charges of "collaborating with the Komala Party" and it was officially notified to him on Saturday, May 7, 2022.

It is worth mentioning that Afshin Hossein Panahi has objected to the verdict and appealed.

It is noteworthy to mention Afshin Hossein Panahi was arrested by the security forces on June 26, 2017.

In November 2017, he was sentenced to a total of eight years and six months in prison on charges of "Holding Newroz celebration and collaborating with Komala Party" by branch one of the Revolutionary Court of Sanandaj, headed by Judge Saeedi.

According to the law of aggregation of sentences, the most severe sentence, which is six years imprisonment, was enforceable.

After serving three years of his sentence, Afshin Hosseinpanahi was finally released on parole from Sanandaj Central Prison, on Sunday, April 26, 2020.