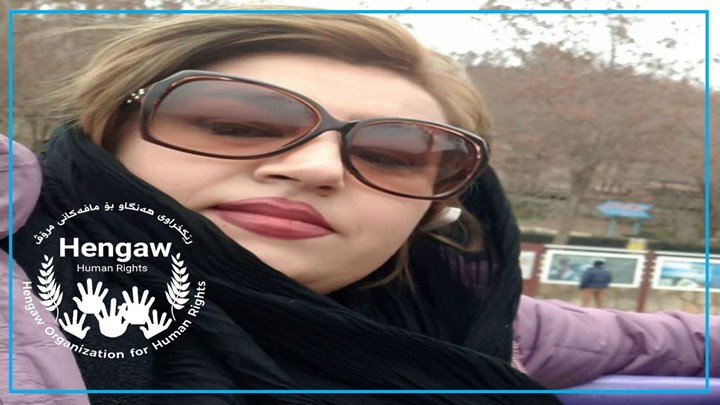 HENGAW — A Kurdish woman from Marvian district of Kurdistan province has been handed 3 years prison sentence for alleged "compliance" with a Kurdish opposition party.

Hengaw Organization for Human Rights has learned that the Revolutionary Court of Sanandaj concluded the trial of "Iran Rahpeikar" and charged her with "compliance with Kurdistan Free Life Party (PJAK)".

Rahpeikar was arrested by Iranian intelligence service on 14th May this year after returning from the Kurdistan Region.

Ever since, she has been in custody in the central prison of Sanandaj.

According to the reports received by Hengaw, at least seven Kurdish women are now behind the bars in Iran for alleged political activities.