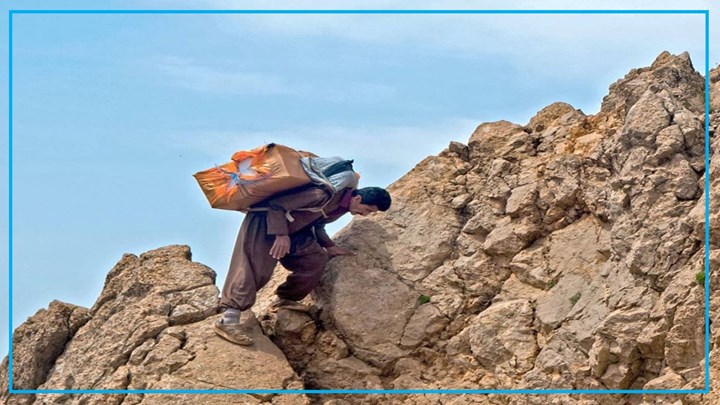 Hengaw : A Kurdish Kolbar who was detained by the Turkish armed forces has been tortured to death.
According to a report received by Hengaw Human Rights Organization, on the evening of Friday, March 12, 2021, the Turkish Armed Forces detained a number of Kolbars on Qutur (Kutul) border crossing near Khoy district of West Azerbaijan ( Urmia ) province , one of whom was beaten and tortured and lost his life .
Hengaw's correspondent identified this Kolbar as "Burhan Mohammadi", 23 years old and the son of Tayeb, who was arrested and killed in the border village, "Gioran".
According to an informed source, the body of this Kolbar is still in the hands of Turkish forces and the family of this Kombat has not been able to enter Turkey and return the body of their son due to the borders closures .
At least 10 horses belonging to the local businessmen have been confiscated by the Turkish Armed forces .