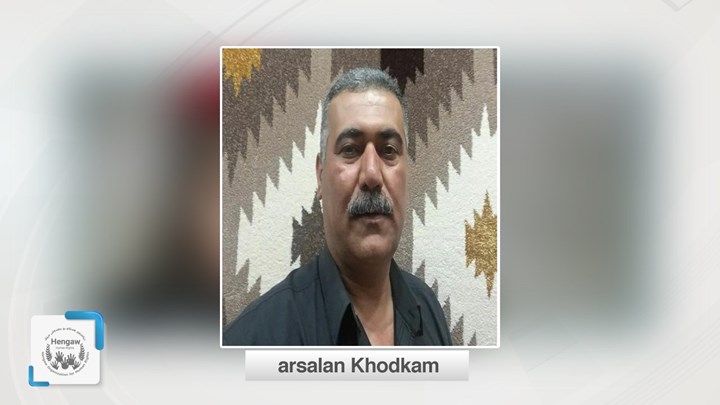 Hengaw: The death sentence of Arsalan Khodkam (Sohrabi), a political prisoner from Mahabad who is being held in Urmia Central Prison, has been reduced to life imprisonment under Article 20 of the Amnesty Commission.
In October 2020, Arsalan Khodkam wrote a letter to the head of the Judiciary requesting that his case be reconsidered and that a fair trial be held away from the pressure of the security services. It is worth mentioning that he was notified of his sentence in Urmia Central Prison on Wednesday, April 14 , 2020.
Arsalan Khodkam,48-year-old , a member of Islamoc Revolutionary Guards Corps ( IRGC), was arrested on Monday , April 23 , 2018 , on a mission to Oshnaviyeh, on charges of collaborating with the Kurdistan Democratic Party (KDP). He was sentenced to death by second Branch of the Urmia Military Prosecution in late August of that year on charges of spying for the Kurdistan Democratic Party and has been detained in Urmia Central Prison ever since.
During the trial, he was denied the right to access to a lawyer and instead a retired military lawyer was suggested and replaced who told that only the head of the judiciary could suspend the sentence.
The citizen from Mahabad had previously been a member of the Kurdistan Democratic Party of Iran for a year, and after leaving the party he returned to Iran and was arrested, and then released because he had no private plaintiff.
Arsalan Khodkam (Sohrabi) became a member of the Islamic Revolutionary Guards in 2014 and worked for the organization for four years (until his arrest).