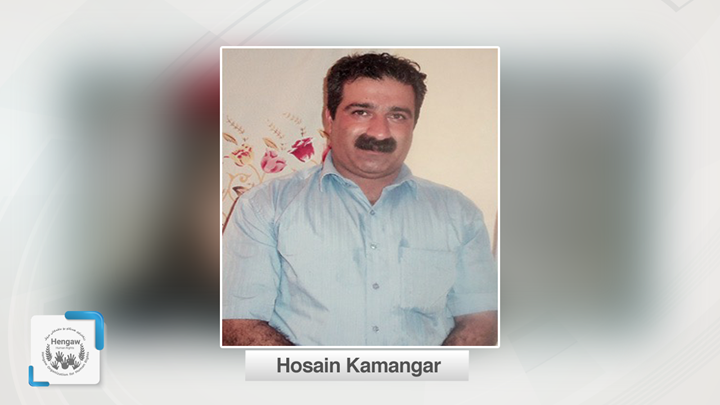 Hengaw: A Kurdish citizen from Kamyaran district of Kurdistan province , who was arrested by Iranian security forces two years ago, has been sentenced to prison for being a member of a Kurdish political party.
According to a report received by Hengaw Human Rights Organization. Hussein Kamangar, a Kurdish political prisoner from Kamyaran who is currently being held in Sanandaj Central Prison, has been sentenced by first Branch of the Iranian Islamic Revolutionary Court in Sanandaj, headed by Judge Saeedi, to 15 years in prison.
This sentence was issued on charges of" fighting the government " through "membership in the Free Life Party of Kurdistan (PJAK). The trial of Hussein Kamangar was held on Sunday , March 27, 2021 , and the sentence was officially announced to his lawyers and family.
Hussein Kamangar was arrested on Saturday, January 5, 2019, following the mass arrest of members of the Kurdistan branch of the National Unity Party in the cities of Kamyaran, Sanandaj, and Marivan.