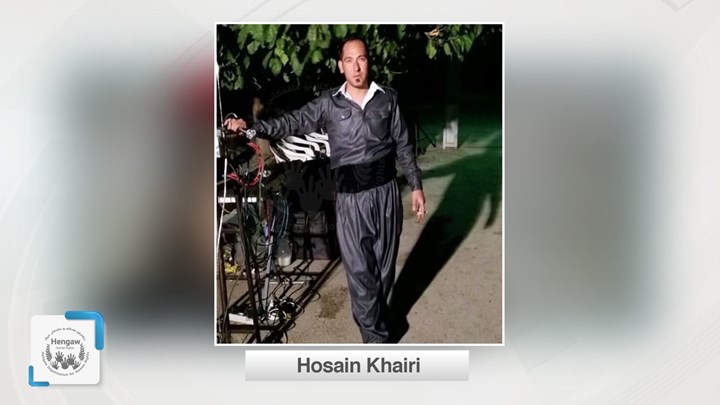 Hengaw: A Kurdish citizen arrested by Iranian Security Forces during the November 2019 protests in Tehran has been sentenced to death by the judiciary of the Islamic Republic of Iran.
According to a report received by Hengaw Human Rights Organization, a Kurdish political prisoner from Kermanshah, identified as 32-year-old "Hossein Kheiri" has recently been sentenced to death by the 26th Branch of the Iranian Islamic Revolutionary Court of Tehran, headed by Judge Iman Afshari.
Mr. Sharifzadeh, Hossein Kheiri's lawyer, told the Hengaw that: "He has been sentenced to death on charges of Moharebe (War against God) by destroying private sector's property to oppose the regime during the November 2019 protests."
"my client did not attempt to destroy private sector's property and he does not deserve execution for the slogans he wrote." He also stated.
Hossein Kheiri is originally from the Nurabad district of Lorestan Province but was raised in Kermanshah.
It is worth mentioning that the other 7 defendants, in this case, have been sentenced to a total of 34 years and 6 months in prison, and the Iranian judiciary has only sentenced Hossein Kheiri to death.