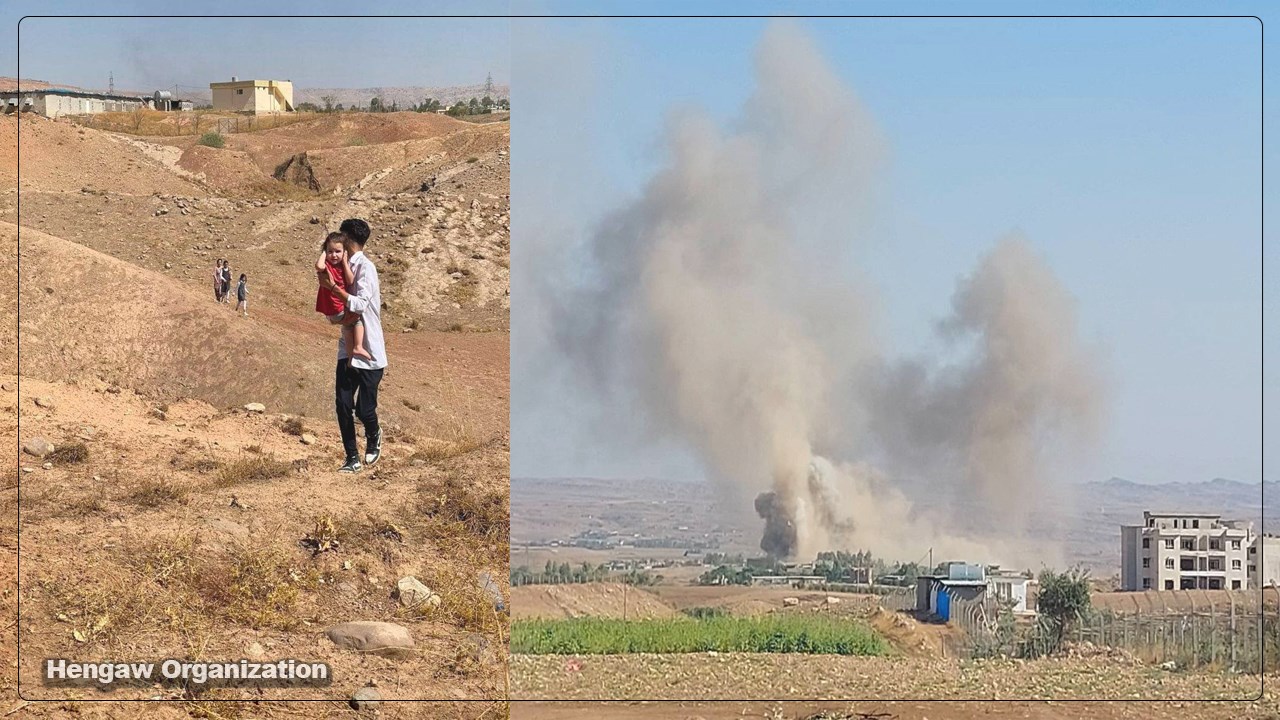 Hengaw: Wednesday, September 28, 2022

The headquarters and camps of the Democratic Party of Iranian Kurdistan (PDKI), the Kurdistan Freedom Party (PAK), the Komala Party of Iranian Kurdistan, and the Komala Kuridstan Labor Party were attacked by IRGC missile and drone strikes, resulting in at least 12 fatalities.

In these attacks, six PAK Peshmerga, four PDKI Peshmerga, and two female PDKI members perished, according to a report that Hengaw Organization for Human Rights has received.

Nine people had died as a result of the attacks, according to the Ministry of Health of the Kurdistan Regional Government of Iraq. Six victims of these attacks are said to be in serious physical condition, and Hengaw has been informed that there may be more prospective casualties.

According to reports, at least 21 people were injured in the city of Koysinjaq in Erbil Province (PDKI headquarters and camp), 24 people were injured in Pirde in Erbil Province (PAK headquarters), and two people were injured in Sulaymanieh in Komala Parties camps .

During these attacks, one of the IRGC's missiles struck near the "Azadi" elementary school in the PDKI's Azadi Camp, injuring at least eight students.

Five days ago, the Iranian Revolutionary Guard Corps began shelling the mountainous heights of the Kurdistan Region of Iraq, where a number of these parties' headquarters are located.

On Wednesday, September 28, at 8:30 a.m. local time, they resumed shelling these areas, and at 10:00 a.m. local time, they launched more than 70 ballistic missiles and 30 suicide drones at the headquarters of these parties.

Hengaw previously reported, according to a video, that ballistic missiles were launched from the Baneh-Sardasht border.

So far, statistics
PDKI: 6 people died and 21 were injured.
PAK: 6 people died and 24 were injured.
Komala: Two people were injured.