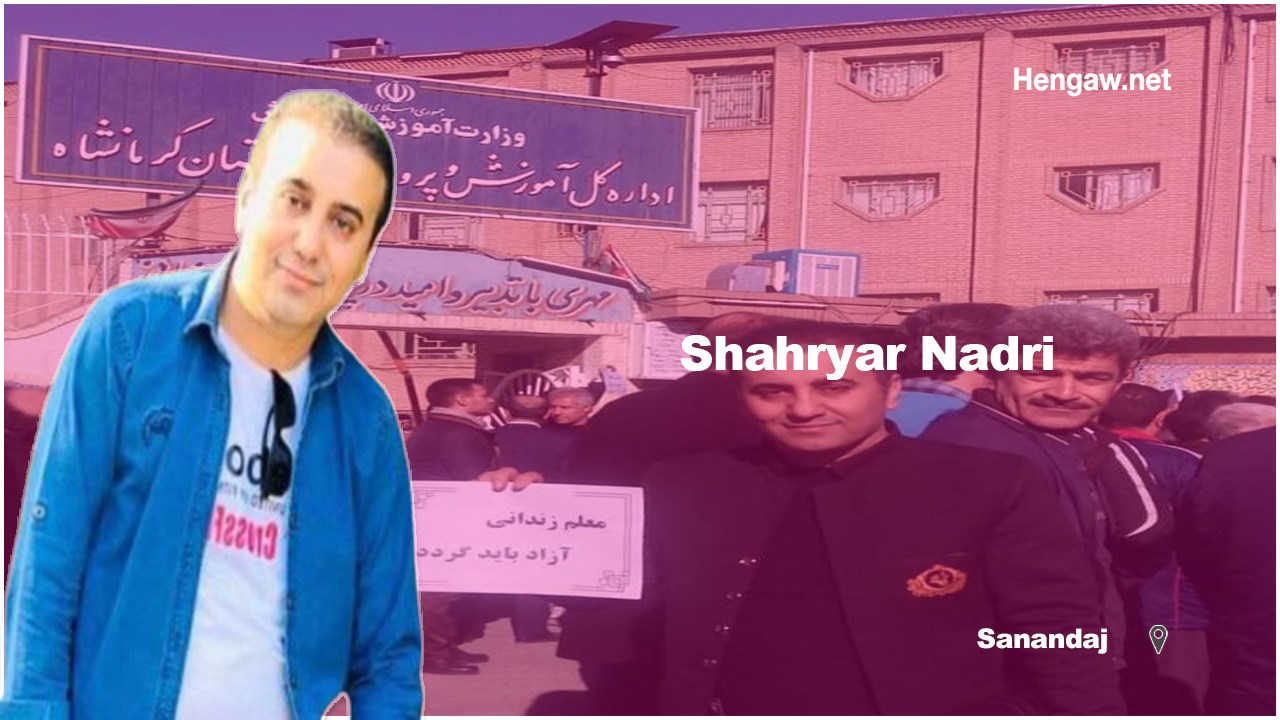 Hengaw: Thursday, June 23, 2022
Following the arrest of Kurdish teachers by the security forces of the Islamic Republic of Iran, in the early morning of Thursday, June 23, 2022, the forces of the Sanandaj Intelligence Office arrested Shahriyar Naderi, a teacher of the Kermanshah Education Department.

According to an informed source, the intelligence services raided Mr. Naderi's house in Sanandaj at 1 am and arrested him. Also, security forces searched his house and confiscated his personal belongings.

Shahriyar is from Paveh, lives in Sanandaj, and teaches physics at high schools in Kermanshah.

It is worth mentioning that Shahriyar Naderi was deported to Kermanshah by security agencies in 2016 due to trade union and civil activities, and had taught there.

According to statistics recorded by the Statistics and Documentation Center of Hengaw Human Rights Organization, at least 48 Kurdish teachers have been detained by security forces in the cities of Sanandaj, Saqqez, Divandere, and Marivan in the past 10 days. 25 of them have been released and 23 are still in custody.