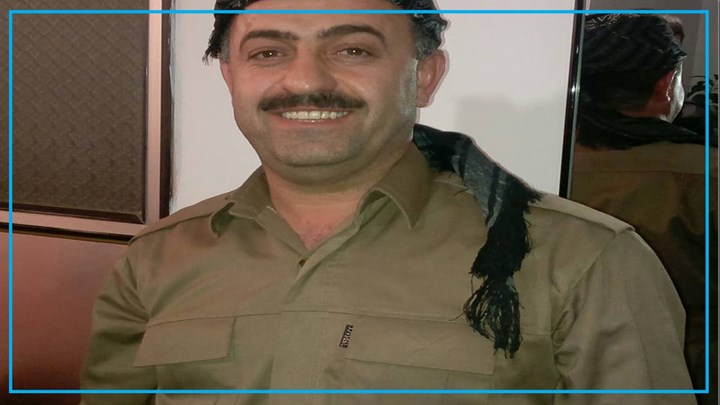 Hengaw: According to Hengaw reliable information, the case of political prisoner, Heidar Ghorbani, has been referred to the implementation center of sentences in Sanandaj for execution, and his execution is potential in the coming days.

As Hengaw had previously reported, the only evidence of the murder charge against Heidar Ghorbani is the confessions taken under inhuman torture at the Sanandaj Intelligence Detention Center.

Hengaw calls on all human rights organizations and activists to provide prompt information in this regard in order to put pressure on the Iranian government and prevent the execution of this political prisoner.

On Thursday, August 6, 2020, the death sentence of Heidar Ghorbani, a political prisoner from Kamyaran, was upheld by Branch 27 of the Supreme Court and the sentence was announced to his lawyers and they also announced the sentence to his family.

A relative of the victim's family told Hengaw that Heidar Ghorbani was sentenced to death by the First Branch of the Sanandaj Revolutionary Court, headed by Judge Saeedi, in February of last year on charges of cooperation and membership in the Kurdistan Democratic Party of Iran. This sentence was officially announced to him in Sanandaj Central Prison on January 28, 2020.

Heidar Ghorbani and his brother-in-law, identified as Mahmoud Sadeghi, from the village of Bazvash in Kamyaran, were arrested by the intelligence service in October 2016 and are currently being held in Sanandaj Central Prison.

The two Kurdish citizens were also tried in another case on October 6, 2019 by the first branch of the Kurdistan Provincial Criminal Court on charges of "collaborating and assisting in the murder of several members of the Revolutionary Guards in Kamyaran." According to the verdict, Heidar Ghorbani was sentenced to 118 years and 6 months in prison and 200 lashes, and Mahmoud Sadeghi was sentenced to 40 years and 6 months in prison and 200 lashes.

Three years ago, the Iranian government aired a video of the forced confession of Heidar Ghorbani, a Kurdish political prisoner, on its English-language network, Press TV.

According to the Ghorbani's relatives, he was forced to take responsibility for killing several members of the Revolutionary Guards and under inhumane torture.

In this twenty-minutes video, the accused is forced to confess to the murder of these people in front of the families of the killed people affiliated with the Revolutionary Guards