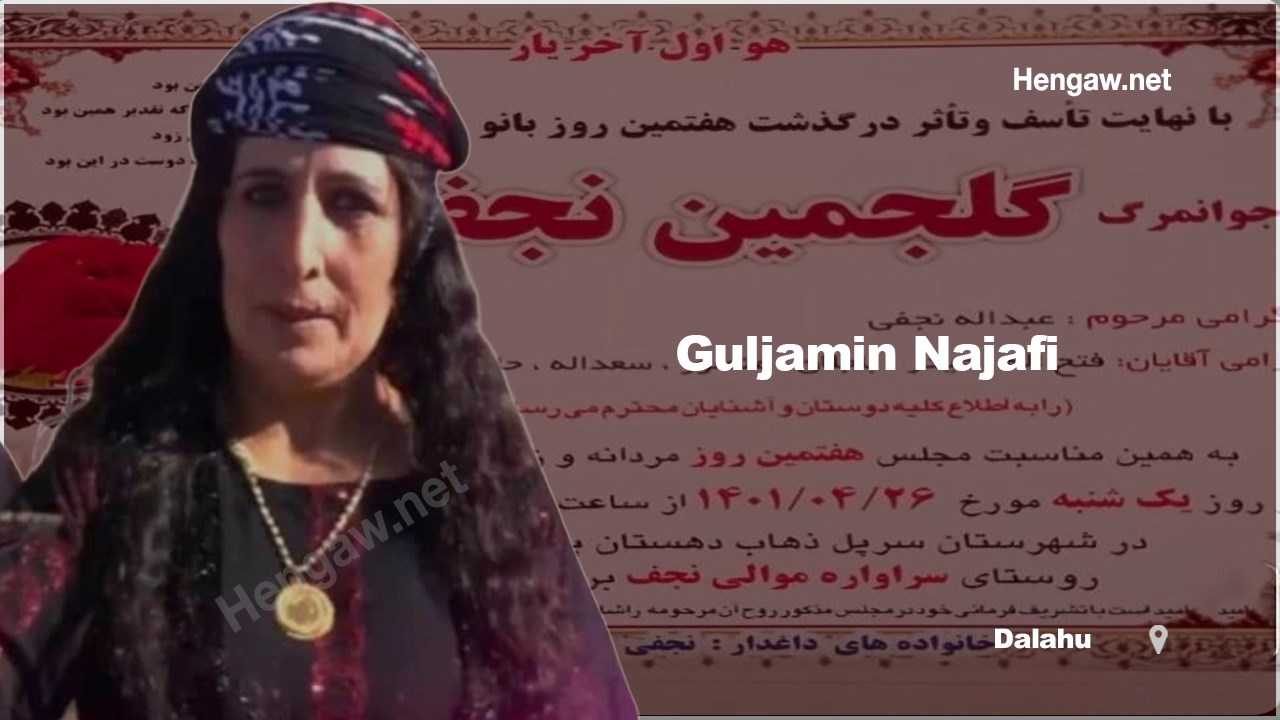 ‌Hengaw: Monday, July 18, 2022

A young woman identified as Goljamin Najafi, 46, from the Gahwareh district of Dalahu city in Kermanshah province was brutally murdered by her husband because of not giving birth to boys.

According to the report received by the Hengaw Human Rights Organization, this murder happened on Sunday, July 10, 2022, and after 8 days, Hengaw reported this news as the first source.

The sources of Hengaw reported that Goljamin Najafi, who is the mother of three girls, was always humiliated and harassed by her husband on the pretext of not giving birth to boys, so Goljamin had to leave her husband's house and went to her father's house.

According to the information available on the day of the incident, Ali Agha Rezaei, Goljamin's husband, went to his father-in-law's house and brought her back home, and on the same day, he killed his wife with a heavy object.

Informed sources told Hengaw that Ali Agha staged his wife's body on a secluded road and ran over her skull with a car, and later claimed that the car door was opened while driving and Goljamin was thrown out and her head was left under the rear tire of the car (Nissan van).

It should be mentioned that Ali Agha Rezaei has been arrested by the police forces in the past few days.