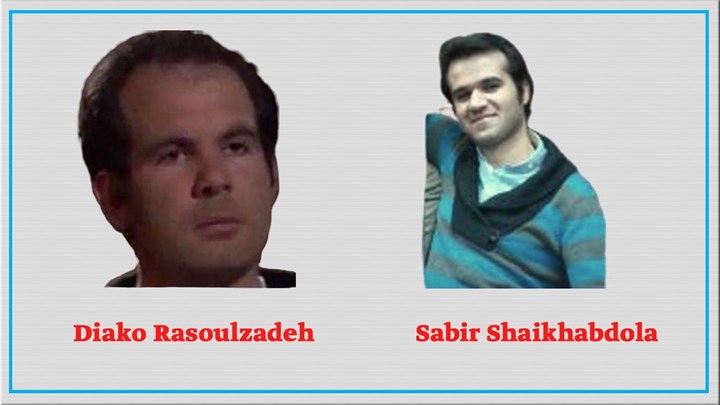 Hengaw: The death sentences for two Kurdish political prisoners were carried out in the Urmiyeh central prison.

The Kurdish political prisoners Sabir Sheikh Abdollah and Diako Rasoulzadeh were hanged on July 14, 2020 in the central prison of Urmia, Western Azerbaijan province. The two prisoners were in department 201 when they were transferred to the prison's death row the day before the execution.
A source from the prison told Hengaw that the two prisoners were executed in front of the families of 13 people who were killed in the Mahabad bombing in 2010.

Diako Rasoulzadeh and Sabir Sheikh Abdollah were arrested by security forces from the Islamic Republic of Iran on March 14 2014, and were brought before the Revolutionary Court in Mahabad a year later and were sentenced by the judge Ghazi Sabok to death by hanging in front of an audience for "hostility to God and the Prophet". The two prisoners' verdict was charged with involvement in the 2010 bombing in Mahabad and membership in the opposition Kurdish Komalah party. After being arrested, both prisoners were held for one year at a central office of the Etlaat (Iranian secret service), where they were tortured to make confessions on state television.