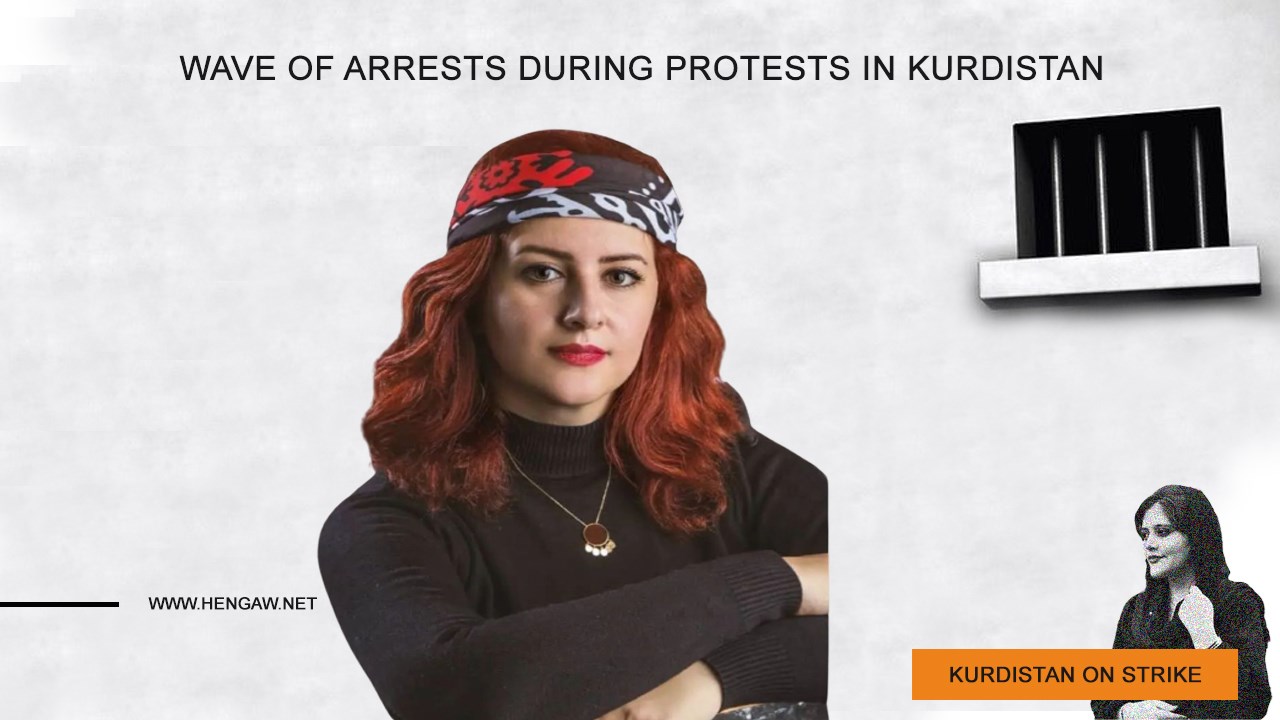 Hengaw: Sunday, September 25, 2022

In protest to the mistreatment of the prison authorities and her torture, Zhina Modaresgorji, one of the detained female activists who was transferred to the Sanandaj Correctional Center, began a hunger strike.

According to the report received by the Hengaw organization for Human Rights, Mrs. Modaresgorji was severely mistreated by security authorities during her interrogation, and she was interrogated while facing the wall with her eyes closed.

Should be noted Zara Mohammadi, a Kurdish language teacher and political prisoner, also went on hunger strike with several other prisoners to protest the mistreatment of recently detained women by Sanandej prison authorities.

Zhina Modaresgorji, a well-known women's right activist in Kurdistan, was arrested by security authorities while returning back from work, on Wednesday 21, 2022, in Sanandej
Last week, the security authorities had threatened this female activist that she would be arrested if she participated in protests against the state-kill of Zhina Amini.