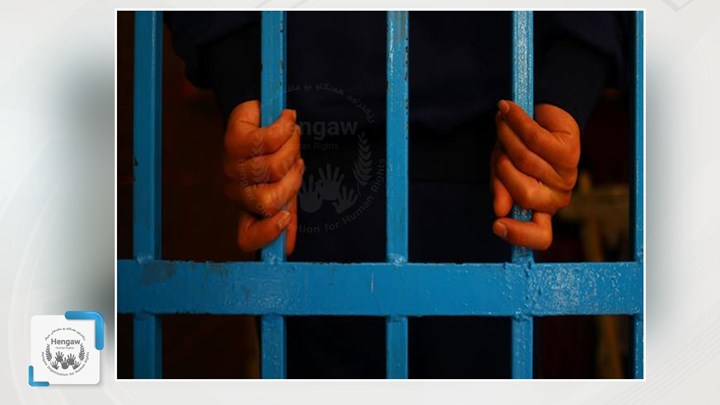 Hengaw: A Kurdish teenage girl from Saqqez district of Kurdistan province was arrested by the Iranian security services and transferred to a security detention center in Sanandaj.
According to a report received by Hengaw Human Rights Organization, on Friday, June 18, 2021, Iranian Intelligence Forces raided the home of a citizen on Saadi Street in Saqqez and arrested a 16-year-old girl identified as " Jina Hasani Moghaddam".
According to an informed source close to Hassani Moghaddam's family, Jina Hassani Moghaddam was transferred directly to the Iranian Intelligence Directorate Detention Center in Sanandaj after her arrest, and on Saturday, July 3, 16 days after her arrest, her family was informed via a short phone call that their daughter is being kept in the custody.
The source, who did not want to be named, told Hengaw that: "The Iranian Intelligence forces detained Jina without any legal warrant and using force and violence."
"She has not had any contact with her family for the past 16 days." The source added.
Jina Hassani Moghaddam had previously been a member of the Kurdistan Workers' Party (PKK) for less than two months, and on Wednesday, June 16, 2021, her family returned her to Saqqez with a letter of credence from the Iranian Intelligence Office in Saqqez in coordination with the Iranian Consulate in Sulaimaniyah.