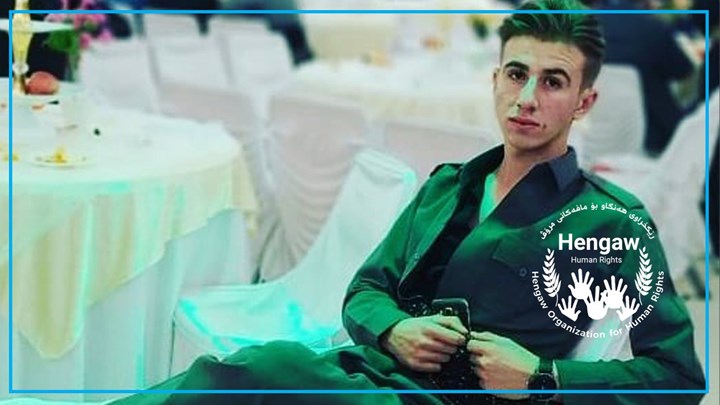 Hengaw: 17-year-old teen has been detained by security forces following a wave of arrests of Kurdish citizens in Piranshahr.

On Monday, May 2, intelligence forces arrested 17-year-old "Samie Sharifiyan, Hassan's son, in Passveh, Piranshahr.

"Security forces raided Hassan Sharifiyan's home and arrested his teenage son without any court documents. Samie Sharifiyan has been arrested on charges of collaborating with a Kurdish opposition party." An informed source told Hengaw.

According to statistics registered by the Hengaw Statistics Center, during the last ten days, nearly 20 citizens have been arrested in Piranshahr, of which only 11 have been identified for the Hengaw.

1- Rebwar Seyed Mohammadi
2- Khalid Seyed Mohammadi
3- Mohammad Ghaderi
4- Salam Khari Aglan
5- Hesamaddin Payrawani
6- Amir Ghadri
7- Wahed Ghadri
8- Ali Ghaderi
9- Ahmad Mahmoud Hasan
10- Aboubakr Mahmoud Hasan
11- Samie Sharifyan