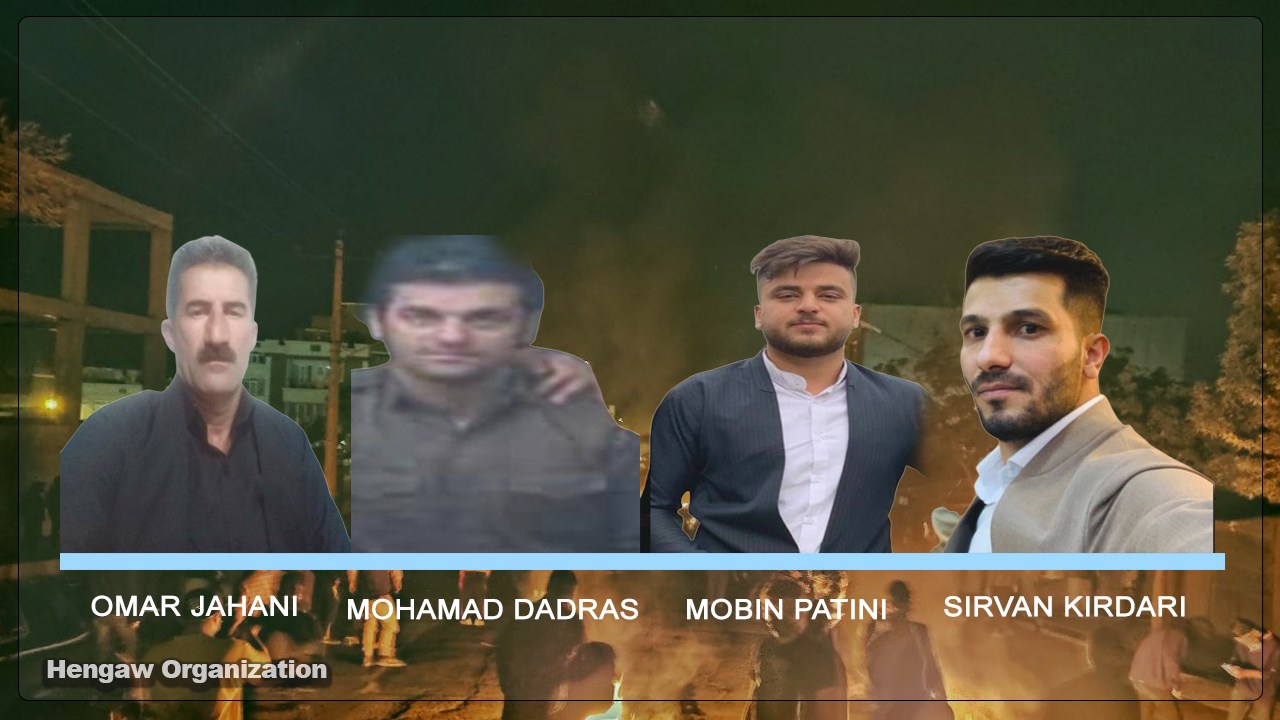 Hengaw: Saturday, November 25, 2022
The Iranian government forces kidnapped four citizens from Marivan named Mobin Patini, Sirwan Kirdari, Mohammad Dadres, and Omar Jahani, and their fate is unknown.
According to the report received by the Hengaw Organization for Human Rights, on November 21, 2022, the Iranian government forces abducted two citizens, Mobin Patini, 18 years old, and Sirwan Kirdari, 27 years old, in the house of one of their relatives in Marivan.
Also, at around 2 a.m. on Thursday, November 23, Mohammad Dadres and Omar Jahani, two citizens from the village of "Sardosh" in Marivan, were abducted by Iranian government forces in their homes.
Until the time of preparation of this report, the exact fate and whereabouts of these 4 citizens were not available, and the follow-ups by their families had been unfruitful.
The death of at least seven Kurdish citizens under the torture of government institutions during the popular resistance of the past two months has increased concerns about the health of the arrested and abducted citizens.