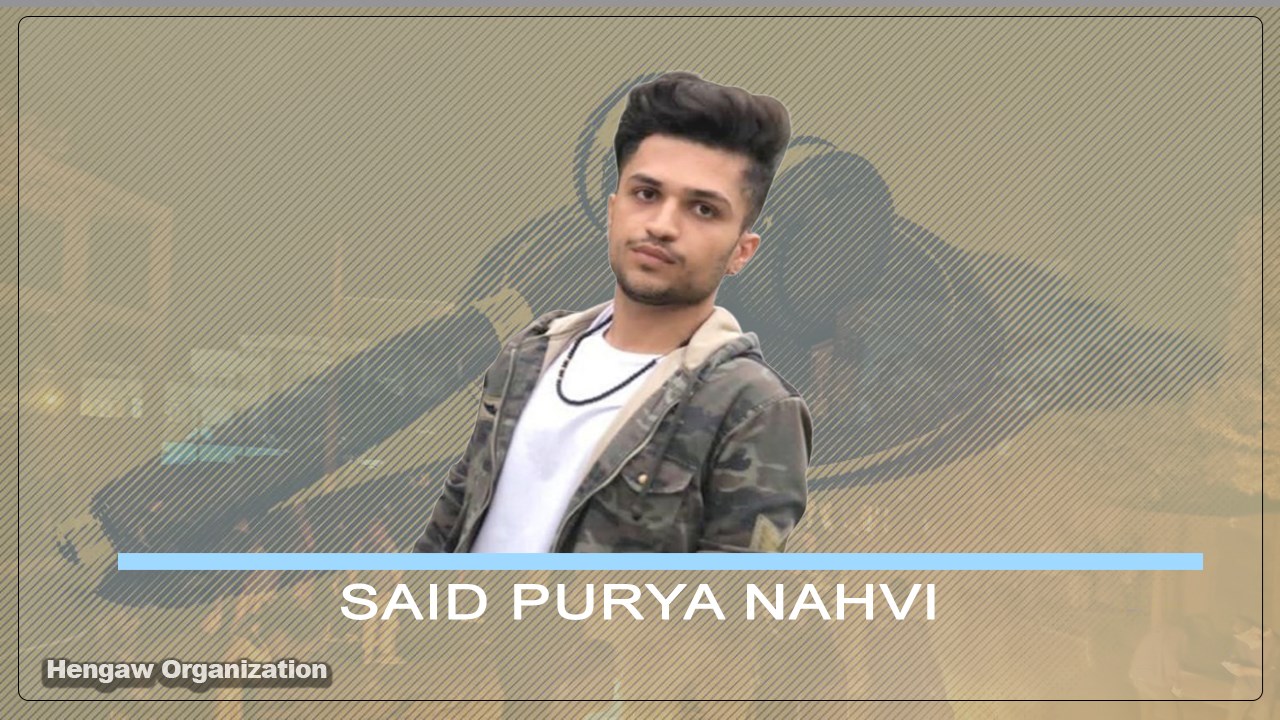 Hengaw: Wednesday, November 30, 2022
The Islamic Revolutionary Court in Tehran presided over by Judge Abolqasem Salvati, known as the "Judge of Death," sentenced Seyed Pouria Nehoyi, a student from Marivan, to 5 years in prison on "security" charges.
According to the report received by Hengaw Organization for Human Rights, on Monday, November 28, 2022, Seyyed Pouria Nehoyi was sentenced to five years in prison by the 15th branch of the Islamic Revolutionary Court in Tehran, presided over by Judge Salvati.
The accusations brought by the Islamic Revolutionary Court against this citizen are "assembly and collusion to act against the security of the country" and "disturbance of peace and order and participation in illegal gatherings."
Seyed Pouria Nehoyi was arrested by the Iranian government forces during the protests in Tehran on Saturday, October 8, 2022.
After the arrest, which also involved violence and beating, this citizen was transferred to Tehran's Grand Prison (Fashafouye).
He is still in prison, and during this time, he has been deprived of the basic rights of access to a lawyer and meeting with his family.