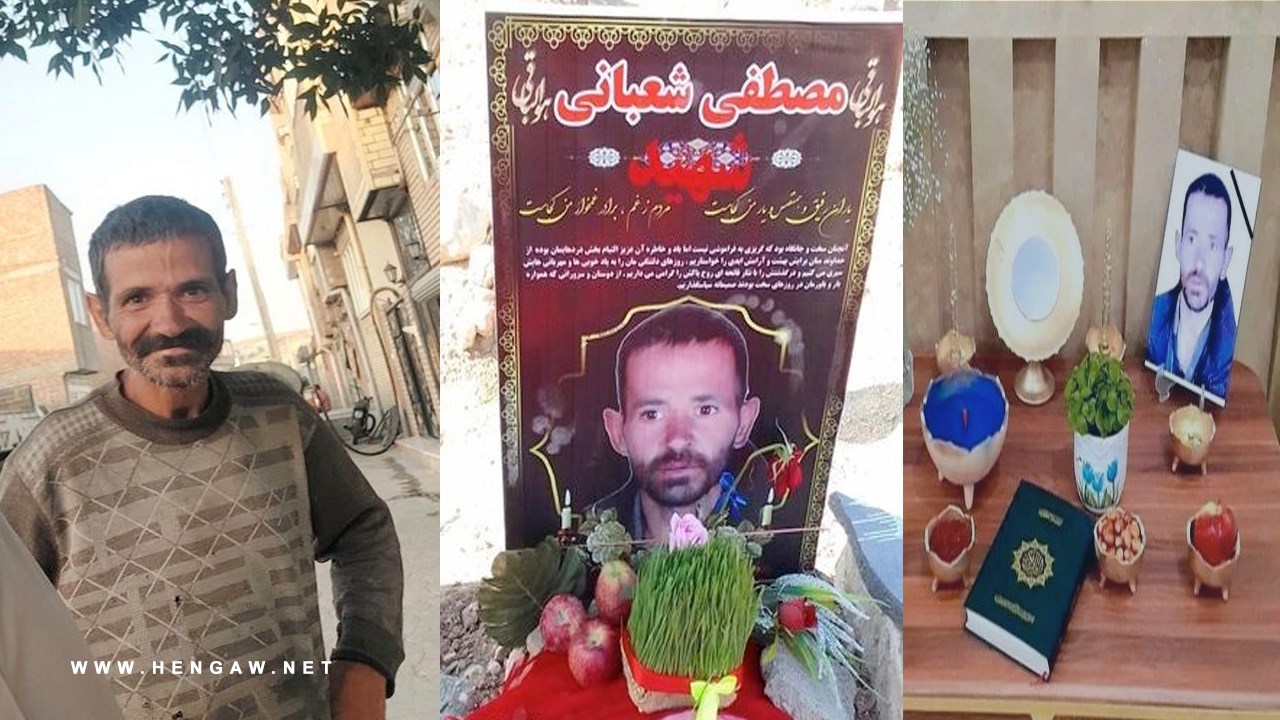 Hengaw: Wednesday, March 29, 2023

Hengaw has received exclusive details about the death of Mustafa Shabani, a 45-year-old man from Bukan who suffered from an acute emotional disorder.

On the evening of November 17, 2022, Mustafa Shabani was killed during an attack by Iranian armed forces at his house. The available information suggests that he was shot at close range by the Iranian forces.

According to Hengaw's investigation, Mustafa Shabani was killed by two Kalashnikov bullets during the attack. He was standing outside his house with a group of people who had gathered to follow the condition of his arrested brother, Kamil Shabani, in the "Islamabad" neighborhood. The Iranian authorities attacked the people present at the place and opened heavy fire on them. While most people fled the scene, Mustafa Shabani, who was standing there due to his emotional disorder, did not recognize the dangerous situation and was hit by two bullets from the government forces in the left chest.

Following the incident, Mustafa Shabani was transferred to "Alipur" hospital, but he succumbed to his injuries. It is worth noting that the government institutions have put pressure on his family not to report the incident to the media, threatening them with harm to Mustafa's brother Kamil. The family was forced to sign a sheet with unclear contents to receive Mustafa's body in exchange for burying him in silence.

Hengaw had previously published news of the death of Mustafa in November, but the details of the incident were unclear. At the same time, four other citizens from Bukan, namely Ghafoor Moloudi, Hajar Mam Khosravi, Hiva Jan Jan, and Amjad Enayati, were also killed by Iranian armed forces in the evening of Thursday, November 16, and the early morning of Friday, November 17, 2022.

Hengaw remains committed to researching and reporting on the killing of people, especially in the cities of Kurdistan. We will continue to update our viewers with the latest information obtained in this regard.