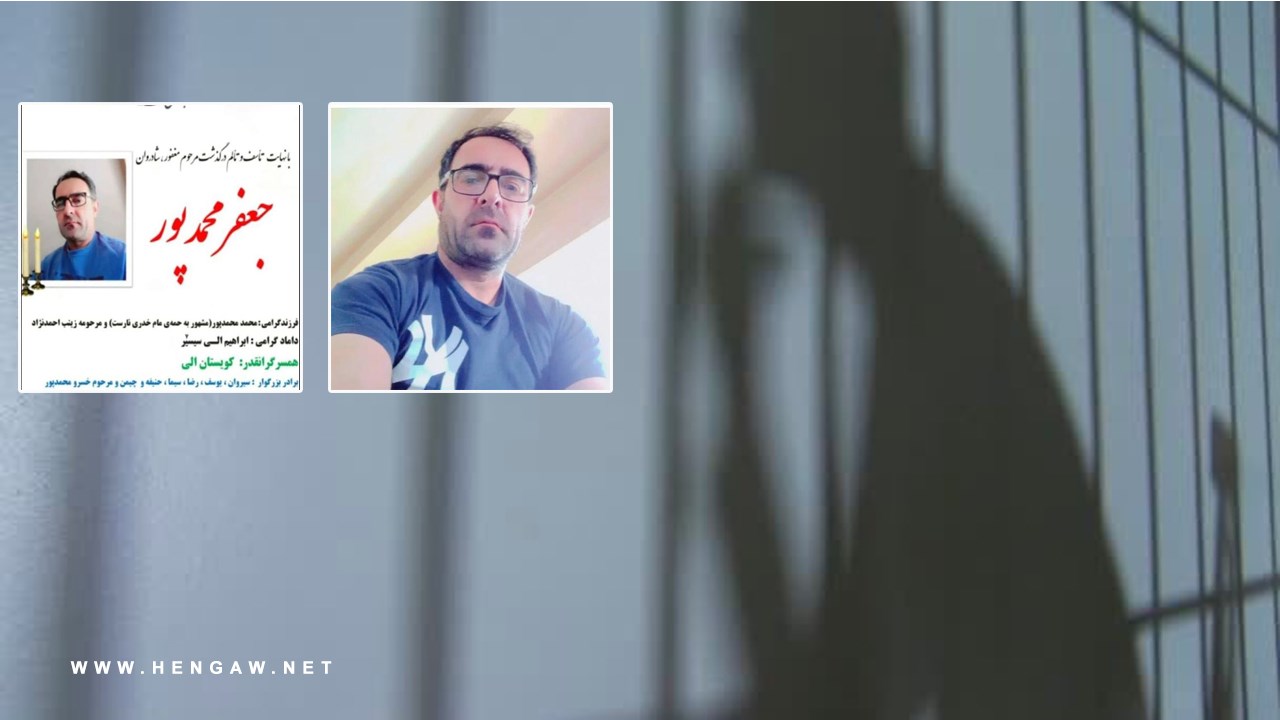 Hengaw; Friday, June 9th, 2023
Urmia Central Prison carried out the execution of a minimum of three inmates, all of whom had previously received death sentences for drug trafficking. The identities of Jafar Mohammadpour and Ghobad Farhadi has been confirmed by Hengaw. Notably, the execution of a female inmate has been temporarily postponed.

According to information obtained by the Hengaw organization for Human Rights, the morning of Friday June 9, 2023, marked the implementation of the death penalty for at least three inmates who had been convicted of drug trafficking within Urmia Central Prison.

The identities of two have been established as Jafar Mohammadpour, a 43-year-old resident of Sardasht, and Ghobad Farhadi from Kermanshah (Kermashan). However, the Hengaw organization is still in the process of investigating the identity of the third inmate.

These individuals were previously apprehended for drug trafficking offenses and subsequently sentenced to death by the judicial authorities of the Islamic Republic of Iran. Final visit with their families was conducted the day prior to the executions.

Jafar Mohammadpour and Ghobad Farhadi, both married and fathers of multiple children.

In contrast based on information provided by Hengaw, the execution of Parvin Mousavi, who had been transferred to solitary confinement on similar charges in the preparation for execution has been postponed.

As of the compilation of this report, there has been no official announcement regarding the execution of these three inmates in government-affiliated media, particularly those closely associated with the judiciary.