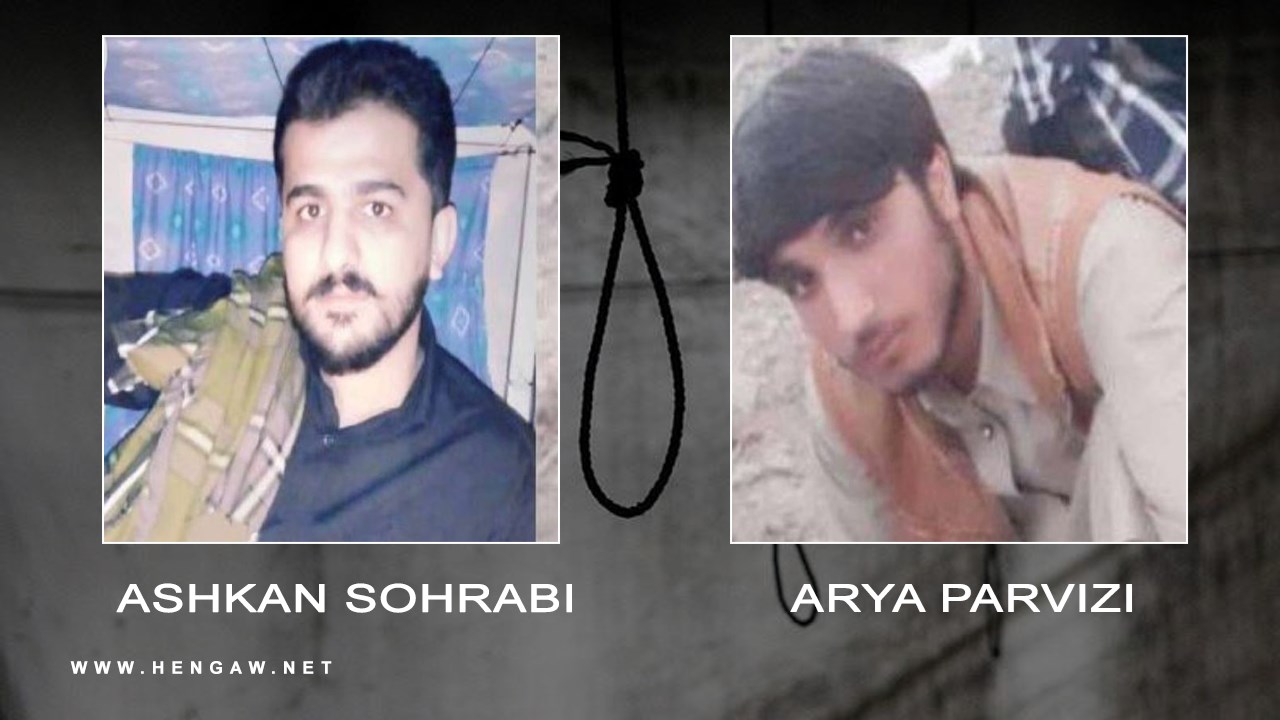 Hengaw; Thursday, June 1st, 2023
The death sentences of Arya Parvizi and Ashkan Sohrabi, two Baloch prisoners convicted of drug trafficking, were carried out at Kenhaj Prison.

According to a report received by the Hengaw organization for Human Rights, on the morning of Thursday June 1st, 2023, the executions of Arya Parvizi and Ashkan Sohrabi both Jazmurian origin, took place at Kenhaj Central Prison in Kerman Province.

The Baloch Advocacy campaign confirmed that the both individuals had been arrested in Kahnuj by the authorities three years ago and subsequently received death sentences from the judicial authorities of the Islamic Republic of Iran.

At the time of this reporting, the executions of these two inmates has not been officially announced in the government-controlled media, particularly in outlets associated with the judiciary.