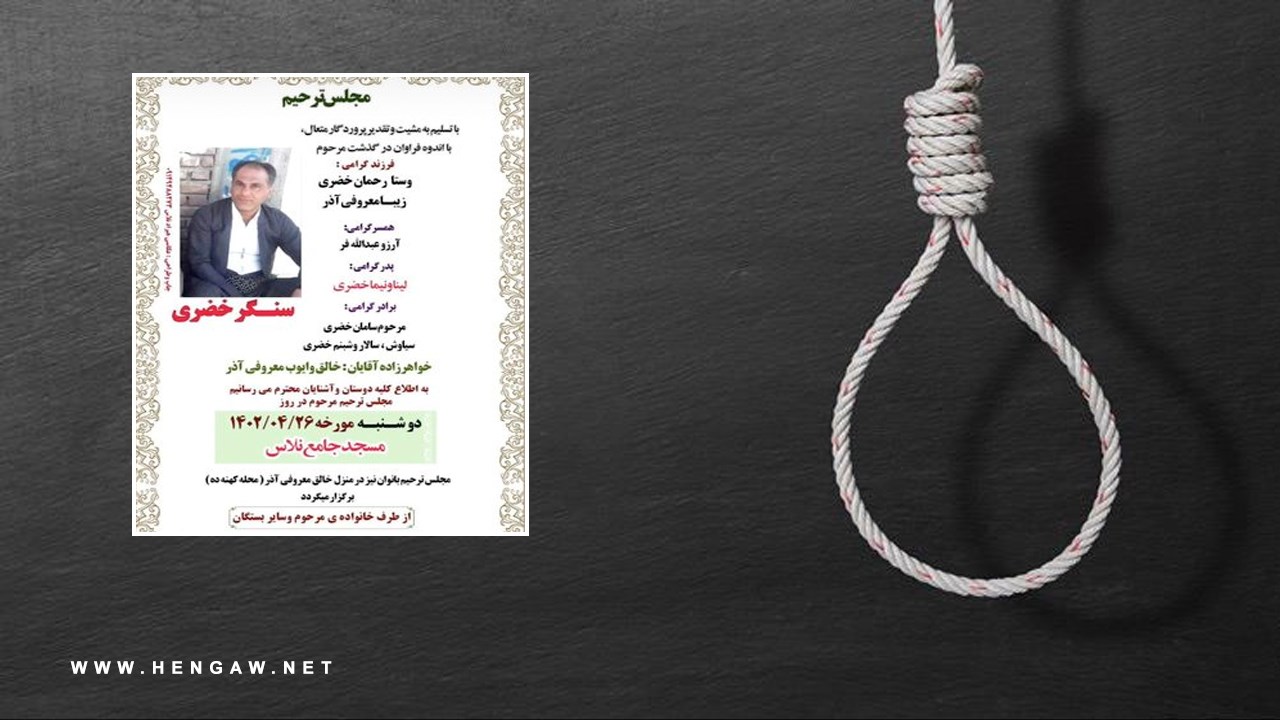 Hengaw: Monday, July 17, 2023
Sangar Khezri, from Sardasht, who has been sentenced to death on charges of drug-related crimes, was executed in the Central Prison of Naghadeh.

According to a report received by the Hengaw Organization for Human Rights, on the early morning of July 17, 2023, at the Naghadeh Central Prison, the death sentence of Sangar Khezri, father of two children, was carried out.

He was from Nalas village in the Vazineh District of Sardasht County.

Sanagr Khezri, who was apprehended two years ago, was additionally sentenced to death on charges of drug-release crimes by the Iranian judiciary system.

As of the time of this reporting, the news of the execution of this inmate has not been published in the government outlet media, specifically the media affiliated with the Judiciary.