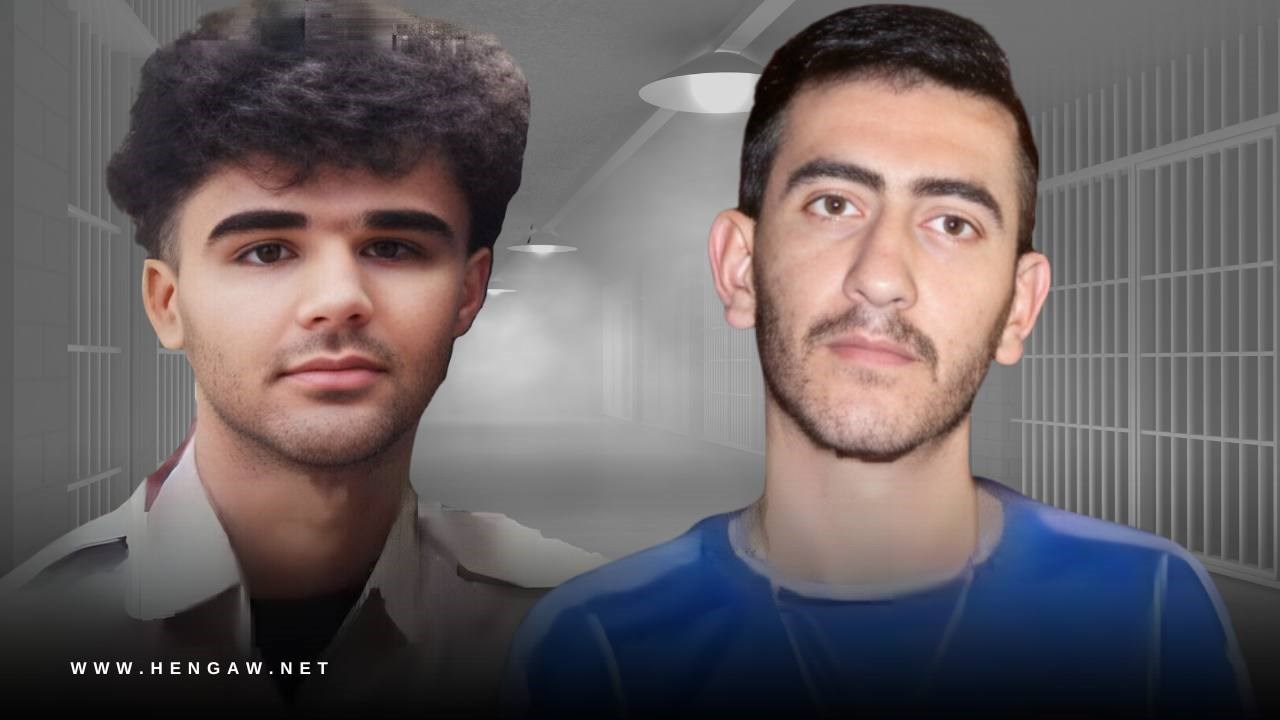 Hengaw: Wednesday, November 7, 2023
Nima Almasi, from Sarpol Zahab, and Amir Ahmadi, from the Gahvareh city of Kermanshah province (Kermashan), were arrested by the Iranian security forces nearly forty days ago, and their fate remains unknown.
According to the report received by the Hengaw Organization for Human Rights, about 40 days ago Nima Almasi, 18 years old, and Amir Ahmadi, 22 years old, were taken to one of the detention centers of this security organization in Kermanshah after being arrested by the Iranian Intelligence Department.
According to an informed source, Nima Almasi and Amir Ahmadi had only one short phone call during this period, and there is no precise information about the location and conditions of their detention, which has caused serious concern to their families.
These two young men, who previously had a history of political activity in the Kurdistan region as supporters of the Kurdistan Democratic Party of Iran, were immediately arrested after returning with prior notice from the Iranian government institutions.
Nima Almasi and Amir Ahmadi were arrested in early October 2023, after returning to Iran, and were transferred to one of the detention centers of the Iranian Ministry of Intelligence in Kermanshah.