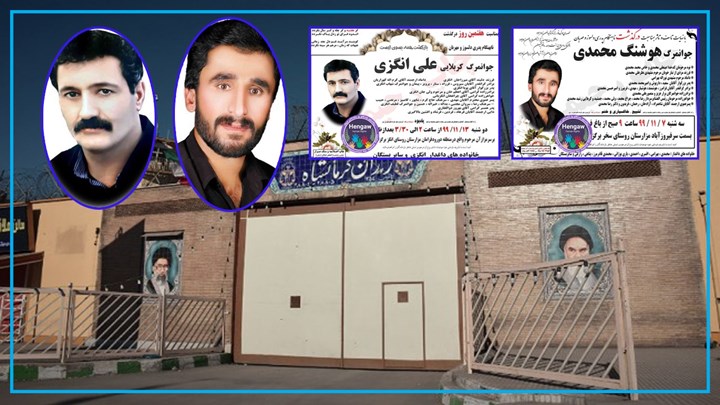 Hengaw : About one month ago, at least 3 Kurdish citizens were executed in Kermanshah Central Prison without any prior notice.
According to a report received by Hengaw Human Rights Organization, on Monday, January 25, 2021, the death sentences of 3 Kurdish citizens who had been sentenced to death for premeditated murder were carried out in Dizelabad Prison in Kermanshah.
Hengaw's correspondent announced the identity of these 3 citizens as Houshang Mohammadi, Ali Angzi, and Javad Montazerian, all of whom were arrested on charges of premeditated murder and sentenced to death.
According to an informed source, Ali Angzai, 50, from the village of Angz, was from the Droud and Faraman district in Kermanshah and was arrested and sentenced to death 11 years ago.
Also, Houshang Mohammadi, 41, from the village of "Sakhr" in the Sarfiroozabad district, was arrested four years ago on charges of premeditated murder.
The identity of the other citizens has been states as , Javad Montazerian , 40-year-old from Kermanshah who was arrested and imprisoned 5 years ago in Dizellabad prison in Kermanshah.