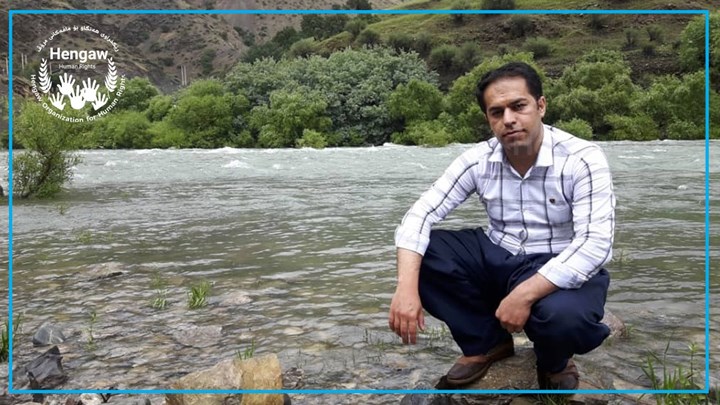 Forty days have passed since the arresting of Azad Abbasi, a civil rights activist and the founder of Dehgolan environmental association named Sheydaye Sabz and His fate is unknown. So far he has been allowed only once to call his family.
According to a report received by Hengaw Human Rights Organization, despite of ongoing pursuits by his family through the recent weeks, his fate is unclear and he is still under arrest.
A source close to Abbasi's family told the Hengaw correspondent that Mr Abbasi had called his family only once and in the early days of his detention. Now it is for a month that he hasn't been allowed to call and this is a matter of his family concern.
On Tuesday, 9 th January 2020, forces of Dehgolan Intelligence Service in Kurdistan province raided "Zanist" institution and detained "Sirus Abbasi" and his wife,"Faride Weisi".
On the same day, Azad Abbasi, Sirus Abbasi's brother who had gone to Dehgolan intelligence service office along with several others to ask about the reason of their detention, had been beaten and detained without any judicial order.
Azad Abbasi launched Rescue Campaign for "Bill Fountain" in 2008 and was one of those who went on a hunger strike to save that fountain. He is also the founder of Dehgolan Sheidaye Sabz Association and received the "Brown Bear Award" from the Minister of Health for establishing "Jingeyar", the social network channel in support of border porter horses and stray dogs.