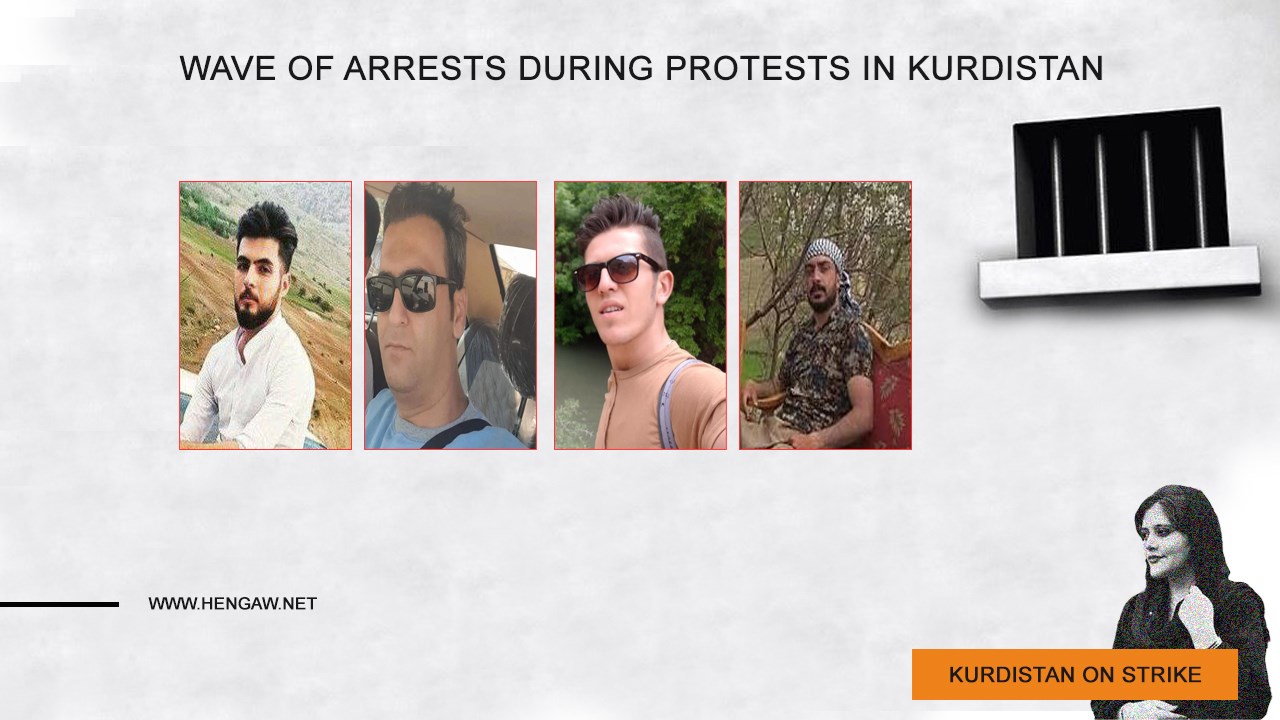 Hengaw: Saturday, November 5, 2022
Following the arrests and abducting of citizens, at least six citizens named Hiwa Tabeyi, Armin Ahmadi, Hossein Fathi, Zaniar Qorbani, Mohsen Marabi, and Adel Emami from Kamiyaran were kidnapped by the intelligence forces.
According to the report received by Hengaw Human Rights Organization, Zaniar Qorbani, Hiwa Tabeyi, and Armin Ahmadi were abducted on Thursday, November 3, 2022.
Hossein Fathi, another one of the citizens, was arrested on Wednesday, November 2, by government agencies.
According to what was received by Hengaw, Mohsen Marabi was kidnapped on Thursday, October 27, and there is no information about his whereabouts.
Adel Emami, another one of the detainees, was abducted by the intelligence forces of the Islamic Republic of Iran on Wednesday, October 26 in "Trwarez" street in Kamiyaran.
The current situation of all these protestors is unknown to their families, and despite continuous follow-ups, they have not been informed about the conditions of their detention.