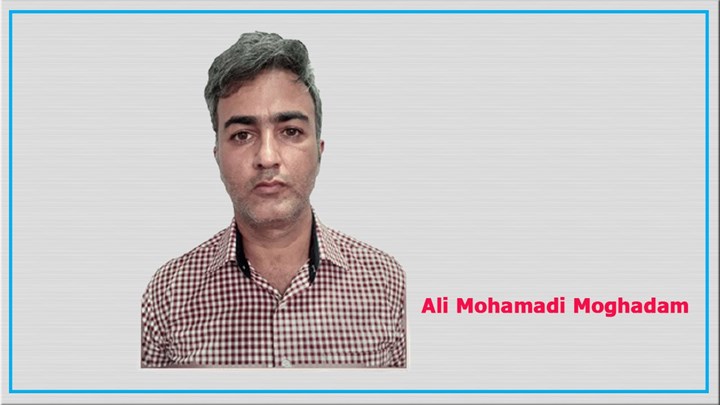 Hengaw : A Kurdish political prisoner in Urmia Central Prison who has been on an indefinite hunger strike since Wednesday was transferred to solitary confinement.
According to a report received by Hengaw Human Rights Organization, on Saturday (November 7, 2020), Ali Mohammadi Moghaddam, a political prisoner from Kermanshah, was transferred to Urmia Central Prison by the authorities of Prison on the fourth day of his hunger strike.
This political prisoner, who is serving an 18-year sentence in Urmia Central Prison, began his indefinite hunger strike on Wednesday, November 4, 2020, to be allowed having access to medical services or being allowed for a sick leave .
Ali Mohammadi Moghaddam has been diagnosed with schizophrenia after being kept in solitary confinement for 15 months due to harsh environmental conditions . This has been confirmed by Urmia's Forensic Medical-Psychiatric Commission. In September 2020 , second branch of the Tehran Military Court sent a letter and requested his transition to Razi Psychiatric Hospital. But the authorities of Urmia prison have so far refused to send him to the hospital.
This political prisoner, who hold a master's degree in political science and was also a member of the Iranian Army in Tehran, was arrested by the Ministry of Intelligence in Tehran in January 2009. After 15 months being kept in solitary confinements in Army's number 37 and Ministry of Intelligence's number 209 security detention centres he was finally transferred to Evin Prison.
Ali Mohammadi Moghaddam was sentenced to 18 years in prison and exile in Urmia Prison by the Second Branch of Tehran Military Prosecutor's Office in October, 2010 on charges of moharebeh through espionage for the US and British governments. This sentence was confirmed by 31st Branch of the Supreme Court and He was transferred to Urmia Central Prison in early 2011.
This political prisoner has been sent on leave several times before, but has been denied to have an other leave and access to his medication since last year.