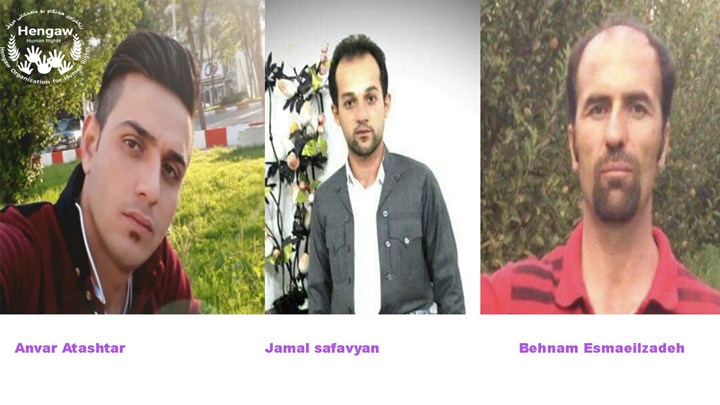 Hengaw : Following recent arrests in Kurdistan, Iranian security forces arrested three other Kurdish citizens.

According to report of the Hengaw Organisation for Human Rights , on 17 August , Kermanshah intelligence forces, Behnam Ismael Zadeh, arrested a labor activist from Oshnavieh (Shno) and transferred him to an unknown location.

This labor activist had gone to help the survivors of the earthquake of Sarpol Zahab a while ago.

On the other hand, on first August , intelligence forces on the Marivan arrested , Anwar Atashtar from Bukan during the return of the Kurdistan of Iraq and released him after 24 hours.

The intelligence forces of Marivan has been tortured Arsh and forced him to introduce himself to Bukan's intelligence forces. This young man was arrested on charges of political activity.

On the other hand, with the passing of two weeks of the arrest of Seyed Jamal Safaviyan, a citizen of Piranshahr, no information is available on his fate.