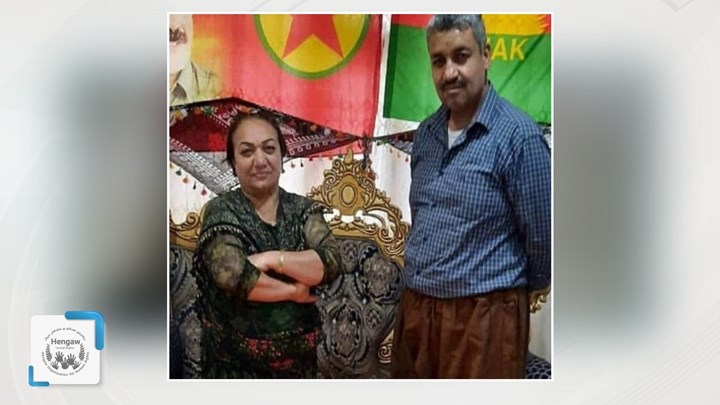 Hengaw: A Kurdish political activist who fled to Kurdistan Region 10 years ago as an asylum seeker was killed by unknown gunmen.
According to a report received by the Hengaw Human Rights Organization, at noon on Wednesday, July 14, 2021, a political activist from Sanandaj, identified as Behrouz Rahimi, known as (Rebin), 49, was at his workplace in the neighborhood of Zhaleh, Sulaimaniyah, an area outside of the the city, was killed by unknown individuals.
According to informed sources, this political activist was guarding a warehouse and was shot in the back of his head by the passenger of a car (black BMW) with a pistol (with a silencer) and after being transferred to the "Shooresh" hospital in Sulaimaniyah. He lost his life due to severe injuries.
A source close to Rebin Rahimi's family confirmed the news to Hengaw: "Mr. Rahimi is an active member of the Kurdistan Free Life Party (PJAK) and has been living in the Kurdistan Region for 10 years as a political asylum seeker. first , has been a resident in the city of Qaladze and then he has been in the city of Sulaymaniyah in recent years. "
Rabin Rahimi's body was taken to a forensic in Sulaymaniyah and is scheduled to be handed over to his family today.
the security services in the Kurdistan Region have not commented on this matter. However, civil society activists have pointed the finger at the security services of the Islamic Republic of Iran, which in recent decades has assassinated nearly four political activists and members of Iranian Kurdish parties inside the Kurdistan Region.