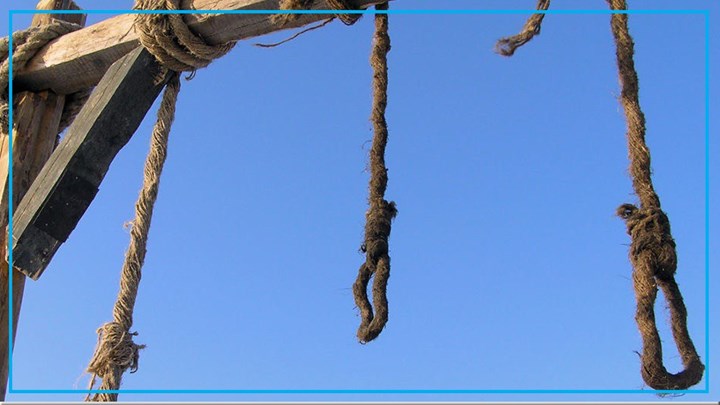 Hengaw: During the past six months at least 34 Kurdish citizens, 11 citizens every two months, were executed by hanging in Iran and Kurdistan prisons.
Based on the statistics of Hengaw Organization for Human Rights, from 21 March 2020 to 21 September 2020, at least 34 Kurdish citizens got executed by hanging in prisons of Kurdistan and other cities in Iran.
Among them were four political prisoners, whom were identified asMostafa Salimi, Hedayat Abdollahpour, Diako Rasoolzadeh, and Saber Sheykh Abdollahi.
Two other citizens named Amir Mohammadpour, from Boukan, West Azarbaijan Province, and Shayan Saeedpour, from Saqqez, Kurdistan Province, were younger than 18 years at the time of committing the crime.
Among these 34 executed citizens, four of them were hanged for political activities, two other for drug related charges and the other twenty eight prisoners were hanged for committing homicide.
According to the report, Kurdistan Province and West Azarbaijan Province had 12 execution cases each, Lorestan Province had 5 cases, Kermanshah Province had 4 cases, and Gilan Province had 1 execution case.