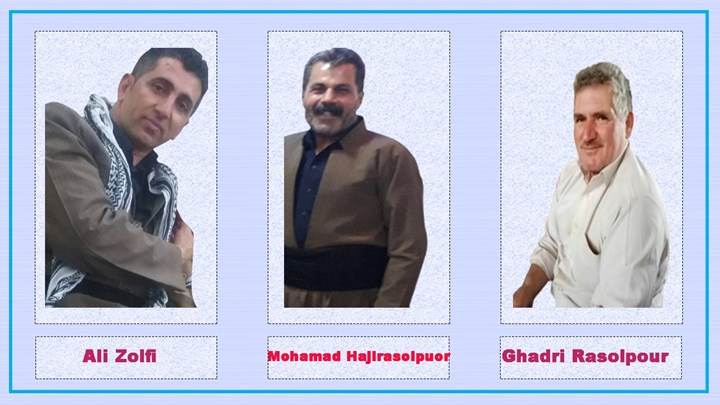 Hengaw : The security forces of the Islamic Republic of Iran have arrested numbers of Kurdish citizens in Bukan district of West Azerbaijan (Urmia) province in Iranian Kurdistan , and the city's atmosphere has turned into a security mode.
According to a report received by Hengaw Human Rights Organization, on Tuesday, January 19, 2021, at least 6 vehicles belonging to the Miandoab and Urmia's Iranian Intelligence Bureau entered Bukan's Intelligence Bureau and then detained Kurdish citizens with creating fear among them . Reports indicate that at least 6 Kurdish citizens have been detained .
So far identities of the 3 detained citizens have been verified as "Qader Rasoulpour", "Mohammad Haji Rasoulpour" and "Ali Zulfi".
Qader Rasoulpour was also imprisoned for 6 years in the 1980s on charges of collaborating with the Kurdistan Democratic Party-Iran .
According to the sources, during the arrest of Qader Rasoulpour and Ali Zulfi, Iranian intelligence forces broke down the doors and windows of their houses and searched their homes.
Mohammad Haji Rasoolpour was also arrested at his place of work and the Intelligence forces confiscated his mobile phone, laptop and CCTV cameras at his place of work.
As of preparation of this report , the reason for the detention of these citizens and the charges against them have not been clarified by the security agencies.