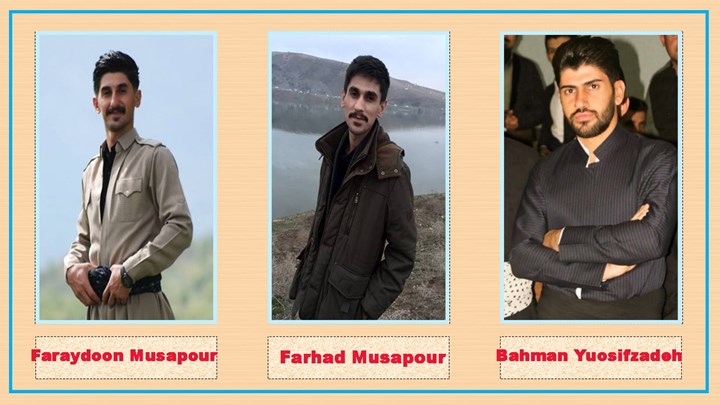 Hengaw : 3 detained Kurdish citizens from Rabat sub-district of Sardasht district of West Azerbaijan (Urmia) province in Iranian Kurdistan who were detained earlier this week during recent wave of mass detentions in Kurdistan, have been transferred to Urmia.
According to a report received by Hengaw Human Rights Organization, on Saturday, January 9, 2021, Iranian Islamic Revolutionary Guards Corps intelligence forces detained 3 young Kurdish men, identified as Farhad Musapour, 28, Fereydoun Musapour, 26, and Bahman Yousefzadeh, 26, in Rabat .
Farhad Musapour was an English teacher and was detained at his workplace (Rizman English Language Institute). His brother was also detained at his home and Bahman at his father's home . Reports that Iranian security forces beat them in addition to searching their homes.
According to an informed source, these 3 citizens were transferred to one of the IRGC security detention centers in Urmia after their arrest , and their families have not been able to contact them so far.
These 3 citizens were civil and academic activists and organizers of the Nowruz celebrations in the village of Sisar over the years, who have been constantly threatened by Iranian security forces.
They have also set up a library with 4000 books in the village of Sisar . One of the villagers has stated that the reason for the arrest of the 3 Kurdish citizens is their same civil and Academic activities.