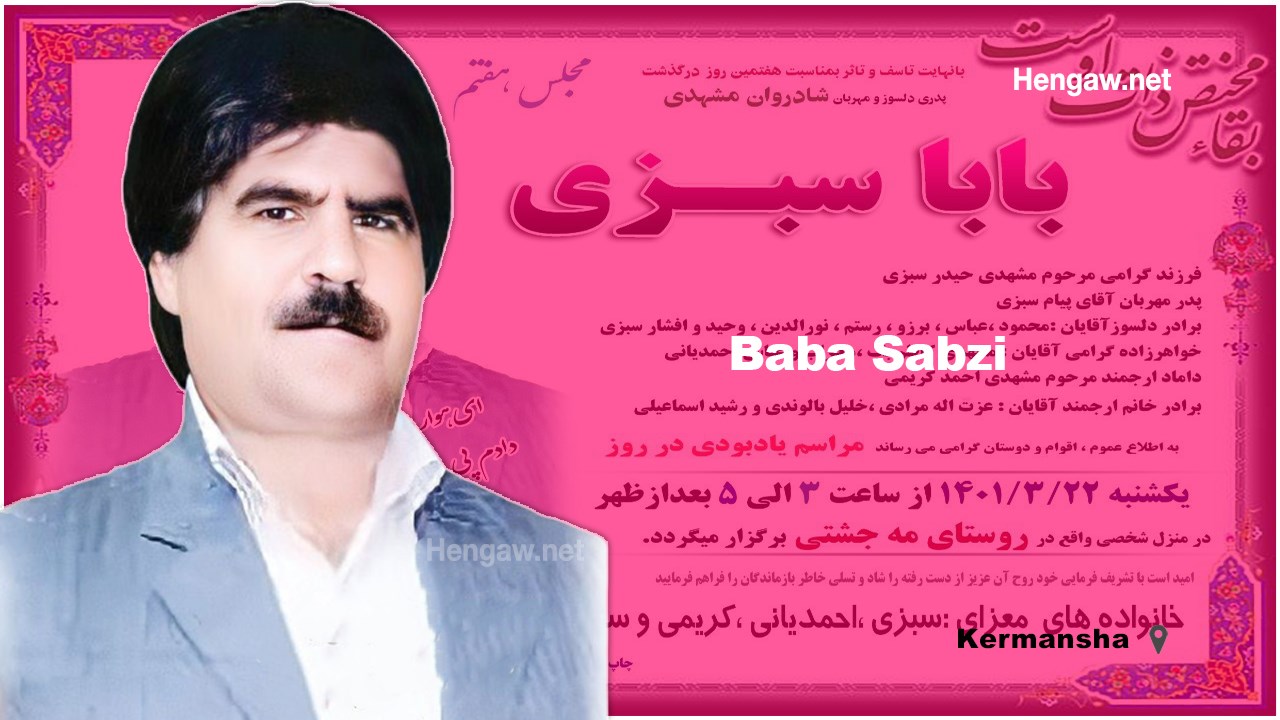 Hengaw: Sunday, June 12, 2022
After identifying a citizen from Harsin who was executed in Kermanshah Central Prison last Thursday, the number of prisoners executed in different cities of Kurdistan has reached nine in the past five days.

According to a report received by the Hengaw Human Rights Organization, on Thursday, June 9, 2022, the death sentence of a 45-year-old citizen from Harsin was carried out in Dieselabad Prison in Kermanshah. He is identified as Baba Sabzi, who had been sentenced to death for drug-related crimes.

Baba Sabzi, a resident of Harsin, was arrested a few years ago on charges of drug-related crimes and sentenced to death by the judiciary of the Islamic Republic of Iran.

According to statistics recorded by the Statistics and Documentation Center of Hengaw Human Rights Organization, at least nine Kurdish prisoners have been executed in Ilam, Kermanshah, and Urmia prisons over the past five days, three of them on drug-related offenses, and six were executed for premeditated murder.