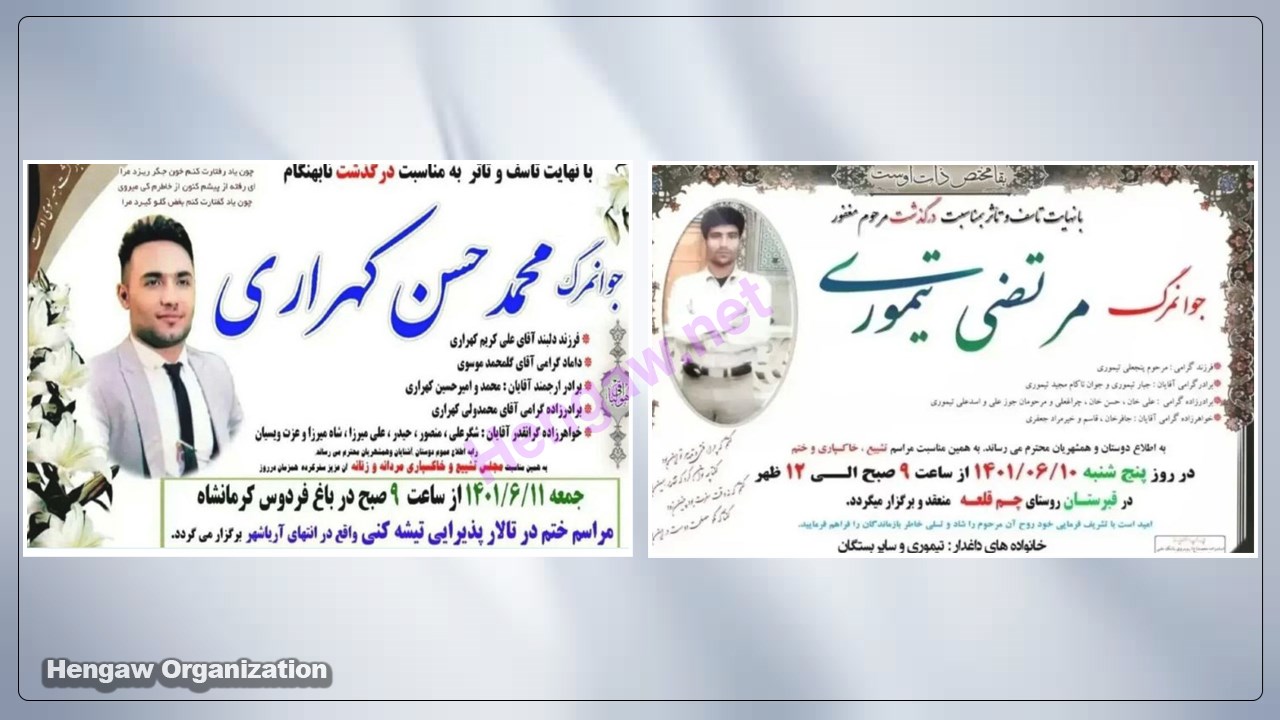 Hengaw: Friday, September 2, 2022
The death sentence of two prisoners from Kermanshah and Kuhdasht, Mohammad Hassan Kahrari, 27, and Morteza Teimuri, 28, who both were previously sentenced to death for drug-related crimes, was executed on Wednesday, August 31, 2022, in Arak Central Prison.

According to the report received by Hengaw Human Rights Organization, the execution of Mohammad Hasan Kahrari from the Durood-Farman district of Kermanshah and a resident of Karaj, and Morteza Teimuri from Kuhdasht, Lorestan province, was carried out without informing their families and informed them after the execution only to hand over the bodies to them.

It should be mentioned that Mohammad Hassan Kahrari and Morteza Teimuri were arrested in two separate cases in Arak city on charges of drug-related crimes and later sentenced to death by branch 1 of the Revolutionary Court of this city headed by the Supreme Court.