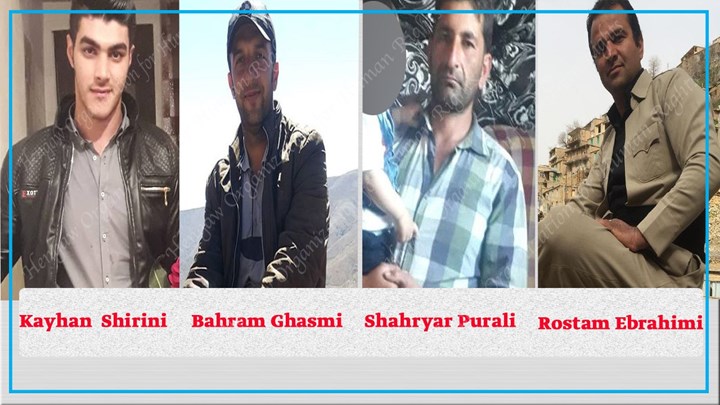 Hengaw: During the past few days, four Kurdish citizens from Sanandaj and Kamyaran in Kurdistan Province, and Urmia in West Azarbaijan Province, were arrested by the Iranian security forces.
According to the reports received by Hengaw Organization for Human Rights, two citizens from Miraw village in Sanandaj, identified as Keyhan Shirini, 21, and Bahram Ghasemi, 35, were arrested by intelligence forces and transferred to an unknown place.
An informed source revealed that the two citizens were arrested for alleged cooperation with a Kurdish opposition party.
Meanwhile, a citizen from Dizaj in Margavar area of Urmia, identified as Shahryar Pourali, was also arrested by the security forces.
An informed source said that Shahryar Pourali, who had been arrested before while cross-border laboring (better known as Kolbar), was arrested in his residence without a warrant.
Another citizen from Takhti Zangi village in Kamyaran, identified as Rostam Ebrahimi, has also been recently arrested by the intelligence in Kamyaran over alleged cooperation with one of the opposition parties of Kurdistan.
There is no information about the whereabouts of the four Kurdish detainees, and their family efforts to contact them have been failed.