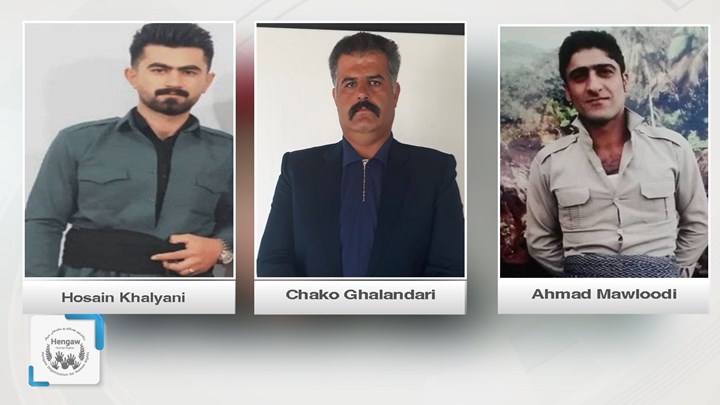 Hengaw: Four Kurdish citizens from Naghadeh city were arrested by security forces of the Islamic Republic of Iran.
According to a report received by Hengaw human rights organization, the Ettelaat (Iranian Revolutionary Guard's secret service), arrested two Kurdish citizens named Chako Ghalandari, 38 years old, and Hosain Khaliyani, 25 years old, in the village of Koykan near Naghadeh on January 4, 2022 (West Azerbaijan Province).
At the same time, Ettelaat forces arrested a citizen named Wahid Mawloodi in Yunsaliyan village and another citizen named Masoud Khalifan in Naghadeh city.
According to an informed source, the four citizens were arrested without an arrest warrant. In addition, house searches were carried out on all four citizens after the arrests.