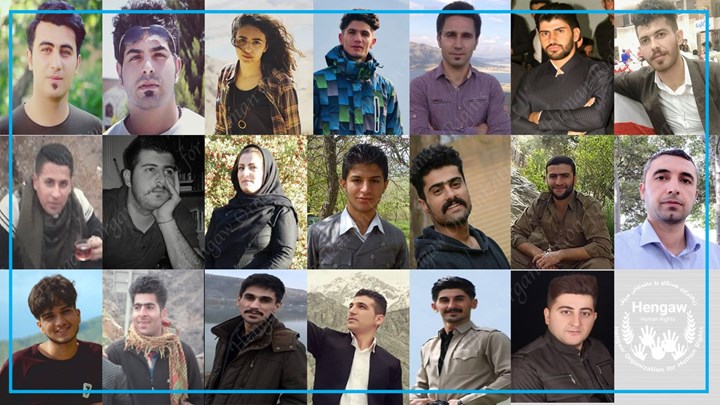 According to information and investigations, Iranian security forces have detained at least 23 Kurdish citizens in various cities of Iranian Kurdistan and Iran for unknown reasons.
According to the report, in most of the detention cases violence was used against citizens and their families , and Iranian security agents confiscated their personal property, including books, mobile phones, and computers, without any warrant or legal document or fiat.
Since the beginning of these mass detentions , there has been no information about the charges , the organisation that executed the detentions , the whereabouts of detainees , and also they have been denied accessing to their family members , which is the minimum right of a defendant under domestic law.
Hengaw Human Rights Organisation calls on human rights organizations to pay more attention to the situation of recent detainees in Iranian Kurdistan and to put pressure on the Iranian government to respond.
Hengaw announced the names of the detainees as follows:
Mahabad: 1- Darya Talabani
2- Shapul Khezri
3- Soran Hosseinzadeh
4- Salar Rahavi
5- Afshin Mammadi
6- Sirvan Nouri
7- Iman Abdi
8- Farzad Samani ( detained in Karaj)
Marivan: 1- Zanyar Motamedi
2- Karvan Minuyi
3- Dana Samadi
4- Sirvan Karimzadeh
5- Jabbar Piroozi 6- Karo Alidad (released)
7- Sahib Badrouj ( detained in Karaj)
Sarvabad: 1- Salman Advaei
2- Siamak Advaei
3- Akram Adavaei
Rabat : 1- Bahman Yousefzadeh
2- Fereydoun Musaipour
3- Farhad Musaipour
Bukan: 1- Azima Naseri
Sanandaj: 1- Aram Yousefi