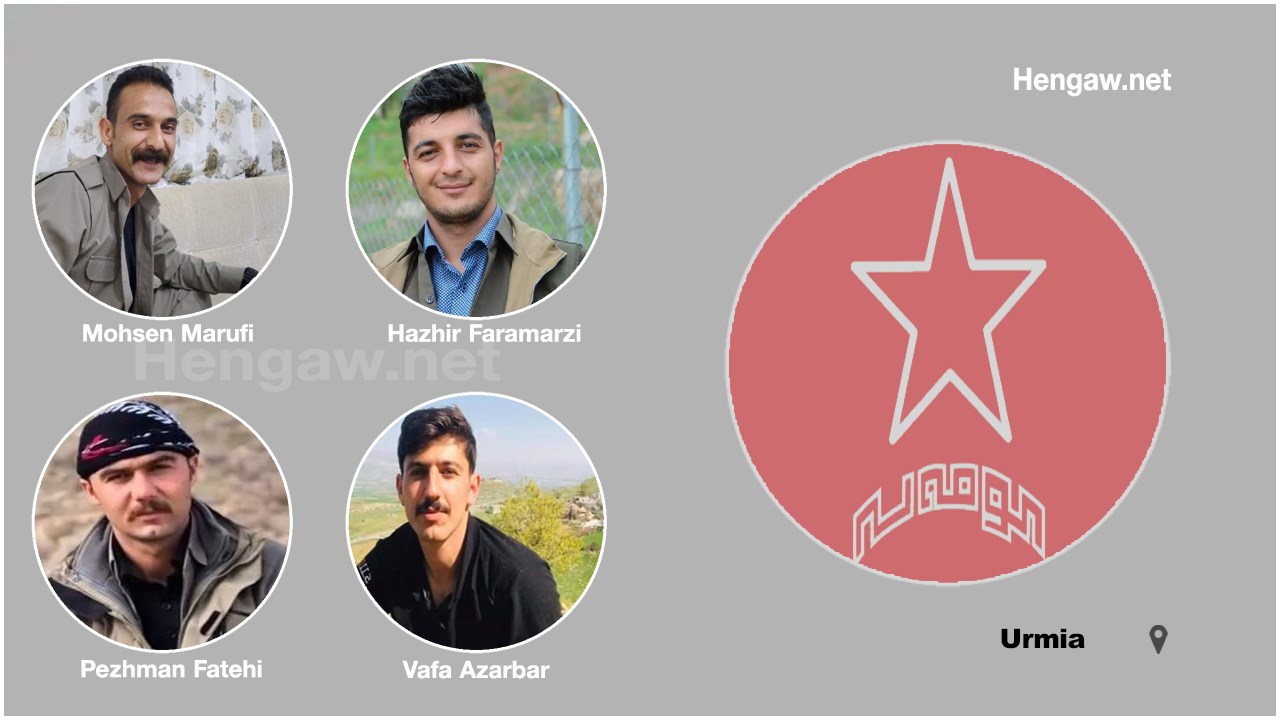 Hengaw: Saturday, July 30, 2022

According to Hangaw's report, in recent days, four Peshmerga of Kurdistan Komala Party of Iran called Mohsen Maroufi from Mahabad, Pejman Fatehi from Kamiaran, Hajir Faramarezi from Dehgolan, and Vafa Azarbar from Bukan, have been arrested by the security forces of the Islamic Republic of Iran in the Soma region of Urmia.

In this regard, on the evening of Sunday, July 24, 2022, the Kurdistan Komala Party of Iran announced the arrest of several of its members in the Soma and Bradost regions of Urmia in the past few days.

According to this statement, Komala commented on the issue as follows: "This team of Peshmerga of Komlala Party was arrested by the security forces during a political-organizational activity in the Soma area located in Urmia."

However, Komala Party has not mentioned the place of arrest and the number of those arrested. In this regard, the Ministry of Intelligence of Iran announced some time before the arrest of a group of 10 people at the border of West Azerbaijan.

Based on Hengaw's investigation, it has been determined that the number of detainees of Komala was only 4 Peshmerga, whose names were identified for Hengaw.

Hengaw Human Rights Organization expresses its concern regarding the procedure governing the treatment of Kurdish political prisoners, especially the Peshmerga of the Kurdistan parties, about the possibility of torture and psychological pressure to obtain televised confessions, and requests the special attention of human rights organizations to the situation of the detained people.