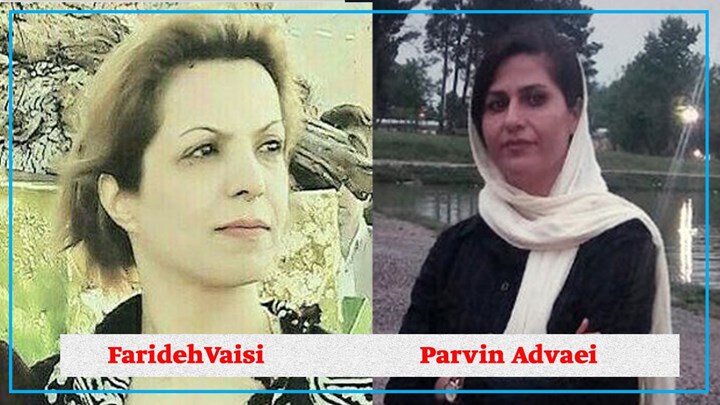 Hengaw: Parvin Adwaie and Farideh weisi, two women imprisoned in Sanandaj women's prison, have been on hunger strike since Monday, March 9, 2020.
According to a report by Hengaw Human Rights Organization two women under the names, Parvin Adwaie and Farideh Weisi who are imprisoned at Sanandaj Correctional Center (Women's Prison) have been on hunger strike since Monday, March, 9th, 2020 as an opposition to their undecided condition and disagreement with their temporary release.
A source close to Weisi's family confirmed the news to Hengaw correspondent and said that Farideh Weisi and her husband were to be released on bail on the past days, but their freedom was delayed because of judicial authorities' sabotage. Therefore she's gone on hunger strike since Monday, March 9, 2020.
On Tuesday, January 14, 2020, forces of Dehgolan Intelligence Service forces in Kurdistan province raided "Zanist" institute and detained "Sirus Abbasi" and his wife "Frideh Weisi".
On the same day, Azad Abbasi, Sirus Abbasi's brother, along with several others, went to Dehgolan Intelligence Service Office to know about their detention reason, was beaten and arrested without providing any judicial order.
Parvin Adwaie, from Selin village and a resident in Marivan, was arrested by the intelligence services on Saturday, January 27 and was released on Thursday, October 24, 2019 after a Three-month detention on a $ 125000 bail.
Parvin Adawie, a civil activist from Marivan who was active in the cases of women's and children's rights, was sentenced to five years imprisonment by Marivan Revolutionary Tribunal on the charge of "membership in the Free Kurdistan Party (PJAK)" and sentenced to five years in prison, at the appeal court, her sentence was reduced to two years.
To spend a six-year sentence, this civil activist was arrested on Thursday, January 30, 2020 and she was transferred to Sanandaj Correctional Center.