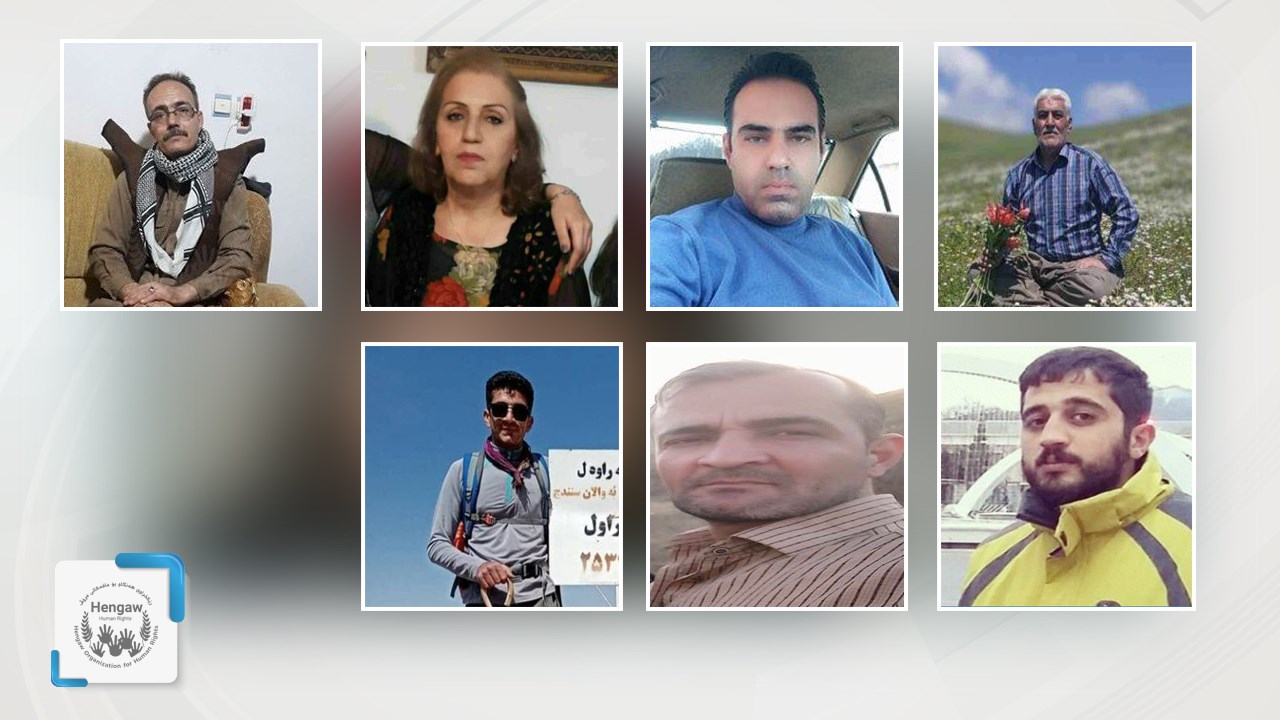 Hengaw: Friday, May 20, 2022

Seven members of the "Jiyanave" charity campaign in Sanandaj, called Ali Allah Veisi, Fardin Rahimi, Ata Reza Robabi, Ghane Khateri, Marzieh Morad Veisi, Sirvan Abdollahi (Marzieh's son), and Mehdi Seifi, each were sentenced to 2 years in prison by Branch 1 of the Revolutionary Court of Sanandaj headed by Judge Saeedi.

According to the sentence, Ata Reza Robabi was sentenced to 2 years suspended imprisonment, and the other six people each were sentenced to 2 years imprisonment.

The verdict was issued on charges of "forming an illegal group" and "collaborating and communicating with opposition parties of the regime." Yesterday, Thursday, May 19, 2022, they were informed, and the court branch only allowed them to see the verdict without notifying the verdict.

The trial of these seven members of the "Jiyanaway Kurdistan" (Kurdistan Revival) campaign was held on Saturday, November 6, 2021.

It is worth mentioning that these seven people were arrested by the forces of the Sanandaj Intelligence Office in April, last year, and were temporarily released on bail until the end of the trial.