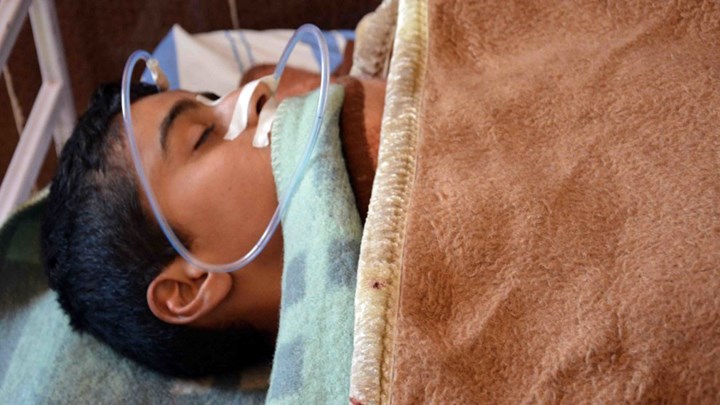 Hengaw: Mine explosion in Sarwabad caused a 12-year-old child's hands to be cut off.
According to the reports recieved by Hengaw organization for human rights, on Friday May 12th, the explosion of a mine remained from Iran-Iraq war led losing of a 12-year-old child's hands.
The reporter of Hengaw in Sarwabad has reported the child's identity as "Shayan Faraji", the son of Kamal from Zhnen village living in Sna (Sanandaj).
One of the relatives of Faraji's family has said that because of the explosion of this mine Shayan has lost his both hands, and his skull and ears have been injuried.
The mine has exploded in Kalatarzan region near the Pychioni village.