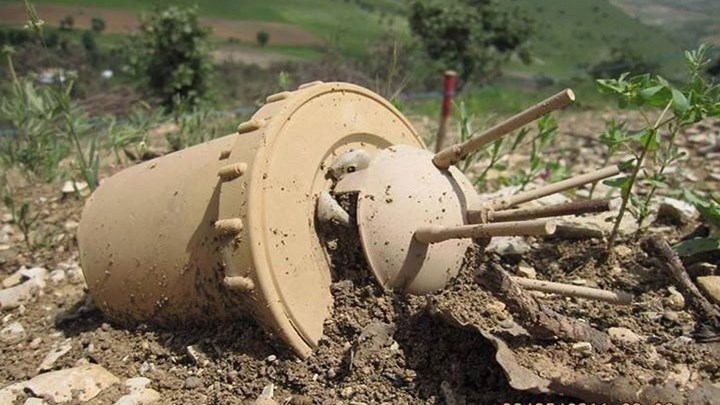 Hengaw – An Iranian soldier died and another military force seriously wounded as a landmine, left over from Iran-Iraq war in 1980s, was exploded on November 13th, Hengaw reporter said.
The two victims were on duty in the border areas of the Kurdish city of Bana. Abbas Kazemi from Zanjan province was soldier and the landmine explosion caused his immediate death.
Ali Jalilvand, a military force from Lorestan province, was also seriously injured during the explosion.
"He lost one of his leg," said Hengaw reporter who talked with hospital authorities about Jalilvand's health situation.
Two Kurdish soldiers were also wounded last week when a landmine was exploded in the Eilam province.
According to a report by Faith Karimov published on Trend News Agency on October 2017, 1700 hectares of Eilam province were mined during the eight-years of Iran-Iraq war.
Thousands more were minded in each of Khuzestan, Kermanshah, Western Azarbaijan, and Kurdistan province with an estimate of 16 million mines still remaining undetonated in these areas, said the report.