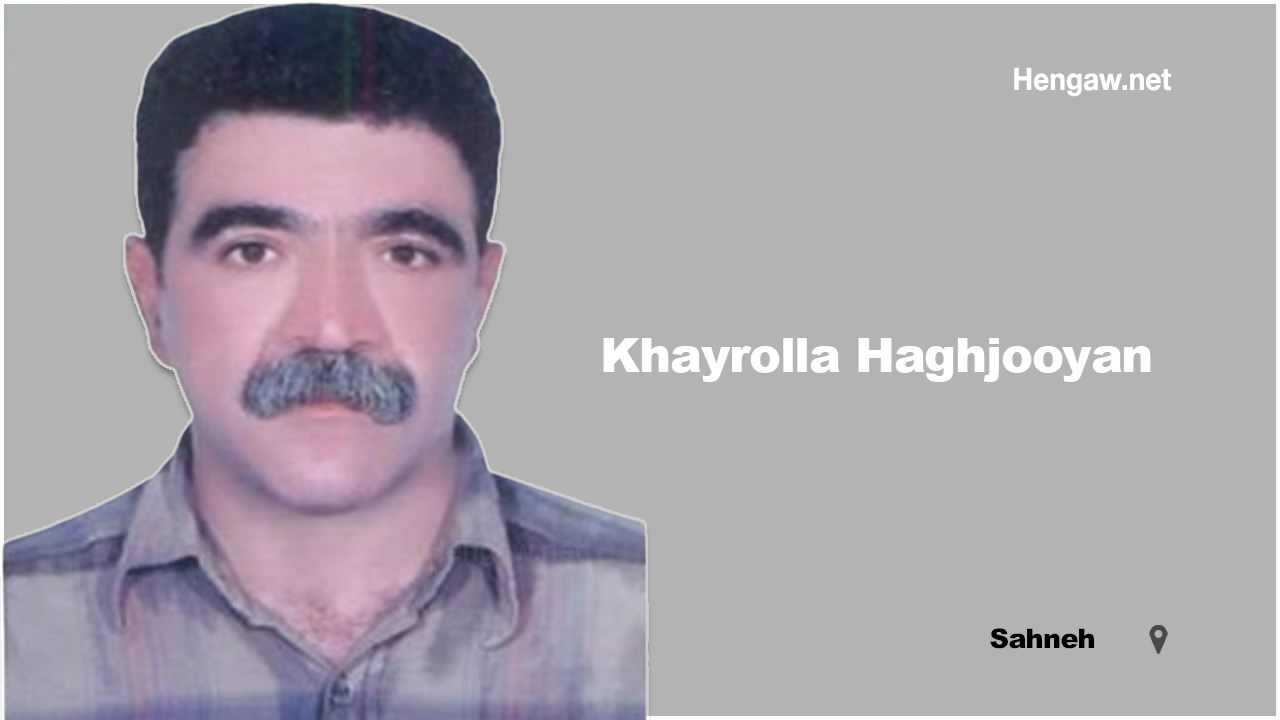 Hengaw: Monday, June 27, 2022
Kheirollah Haghjouyan, an activist following the Yarsan religion and from Sahneh, was sentenced by the Revolutionary Court of this city to one year in prison.

According to the verdict that was officially notified to him on June 11, this Yarsani activist was sentenced to one year in prison on charges of "forming a consultative assembly of Yarsan civil activists" and "propaganda against the regime." 11 months of the sentence was suspended for 5 years, and 1 month of it is executable.

Kheirollah Haghjouyan, a member of the Yarsan Civil Activists Advisory Council, was arrested on Monday, July 28, 2021, after being summoned to the Sahneh city prosecutor's office in Kermanshah province, and transferred to Dieselabad prison in Kermanshah.

He was finally released temporarily after 10 days of detention on 500 million Tomans bail until the end of the trial.