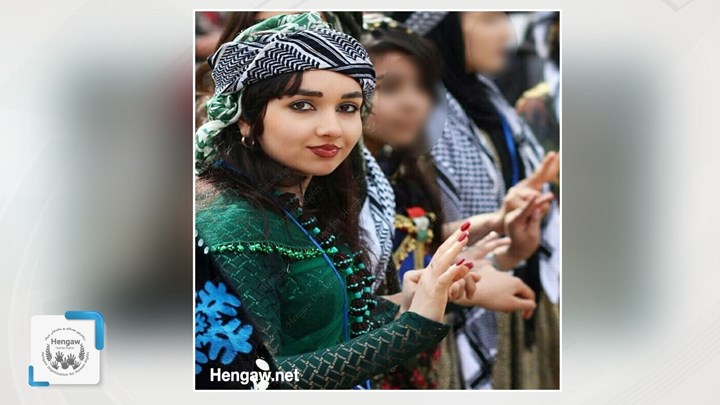 Hengaw: The Kurdish civil activist Kazhal Nasri was arrested by forces of the Islamic Republic of Iran and taken to an unknown location.
According to the report received Hengaw human rights organization, Kazhal Nasri, 26 years old and a civil activist from Tangesar near Sanandaj, Kurdistan Province, was arrested by forces of the Ettelaat (Iranian secret service) on December 12, 2021.
According to an informed source, the Ettelaat arrested the young activist without an arrest warrant and then carried out a house search.
No further information has been obtained about the arrest of Kazhal Nasri or the location of her detention since the young woman was arrested.
In connection with the arrest of Kazhal Nasri, it is worth noting that the young activist was called up by the Ettelaat in the spring of this year and interrogated for several hours. Another civil activist from Tangesar named Farhang Aywazi was arrested at that time.